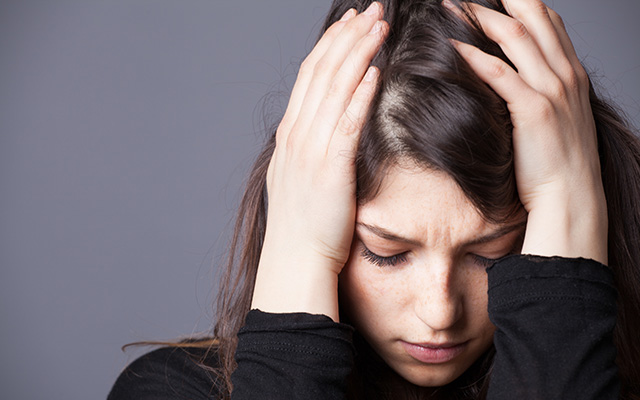 Last month, many BC residents and health professionals learned that concussions and mental health injuries caused by motor vehicle accidents are to be considered "minor injuries" under ICBC's new pain and suffering cap ($5,500) on claims. While drivers certainly didn't need another reason to avoid receiving or causing head trauma, the new rules set by the provincial government certainly return the spotlight to the topic. Some assume the answer is simply "buckle up", and while that's true, there is much more to consider.
5 Things BC Drivers Can Do to Minimize Both the Health and Liability Risk of Concussions Caused by Motor Vehicle Accidents
1. Protection Beyond the Buckle
To minimize whiplash that can result in a concussion you (and passengers) must most certainly buckle up and keep the shoulder strap across the body where it should be. This is your first line of defense, but is there anything else you can do? Perform an airbag check. Concussions are among the common injuries that directly result from faulty airbag deployment. Most modern vehicles can do an airbag diagnostic test which checks to see if all the sensors and circuits of the airbag are functioning. If the feature does not appear in your automobile's manual, ask your mechanic to include this in your next vehicle inspection and see if the dealership you purchased the vehicle from provides such a follow up service as a part of your plan.
Also check to see if head restraints are adequately adjusted to protect yourself and passengers against against whiplash that can contribute to a concussion. The top of the restraint needs to be as high as the top of a seated person's head and it must be positioned as close to the rear of the head as possible.
In addition, remove hard-shelled loose items from the cabin that could take flight during an accident and hit you or passengers in the head. An untethered laptop can become a weapon in a vehicle after significant impact force. Instead, lock these items in a secured storage compartment or in the trunk.
2. Better Protection for Infant and Child Passengers
Children face a greater risk of concussion than other passengers in your vehicle. They have weaker necks and torsos than adults, and so less force is required to cause a brain injury. Plus, the supportive system that surrounds their brains is not fully developed, which compounds the concern. The younger the child the greater the risk as data shows that proportions of emergency department visits (for head trauma) to BC Children's Hospital are highest for ages 1-4 years, followed by 5-9 year olds, and 10-14 year olds.
Choice of car and/or booster seat is instrumental in protecting your young passengers. Be sure to abide by BC law regarding child seating and restraint systems and follow our 5-step guide to choosing a car seat for kids entering your vehicle.
3. Drive Defensively
One of the most effective ways to avoid a concussion caused by a motor vehicle accident is to do all you can to avoid one in the first place. That means driving defensively and without distraction, while being mindful of certain times of the year when accidents most commonly occur. Luckily, Park Insurance has already created guides on how to accomplish this. Below are some important articles you will want to reference:
4. Identifying a Concussion Without Direct Impact
If you have been in an accident but you or your passengers did not suffer direct trauma to the skull, you may not be out of the woods. The brain sits in a bed of fluid within the cranium and can move within this fluid. When there is rapid head movement from sudden accelerations or decelerations that commonly occur in an MVA, the brain can crash (so to speak) into the inner aspect of the skull and cause a concussion without you suspecting a thing until days, weeks, or even months have passed.
Make sure you receive a full checkup after ANY automobile accident, requesting that your physician assess you for signs of a concussion, or at the very least refer you to a specialist that can do so. Reference this HealthLinkBC guide to identifying the symptoms of a concussion and monitor your health and behavior accordingly.
5. Secure the Best Coverage
It is important to understand the required and optional insurance coverage available to you in British Columbia. Review your coverage with an independent insurance broker and secure the most comprehensive automobile insurance possible for your unique needs.
Contact Park Insurance today to speak with a broker.