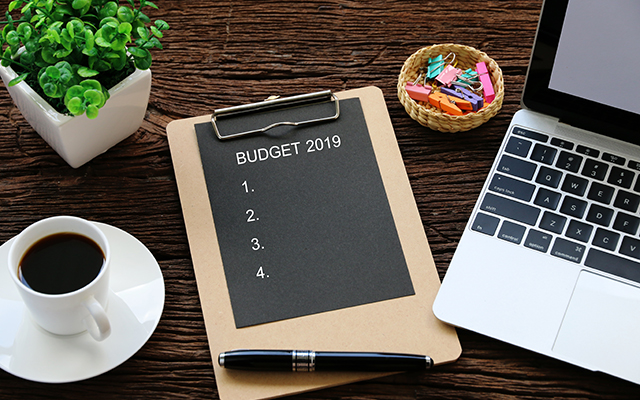 The new year is upon us and that means many of you are setting resolutions for 2019. One of them is to tighten up ship when it comes to household finances, and as you know, insurance premiums and potential liabilities can play a significant role in this regard. Bottom line, you want to make sure you keep premiums in check while ensuring that you have the necessary coverage to protect you from all that can happen over the year. Today, Park Insurance is here with our tips to help reduce your insurance premiums and potential for claims alike.
4 Ways to Reduce the Risk of Claims and High Insurance Premiums in 2019 (and Beyond)
1. Driving Under New ICBC Premium Law
There has been a steady flow of news of new ICBC premiums through 2018 and now that the new year is here you're faced with the reality. For one, it was announced in mid-December that ICBC submitted an application to increase basic insurance rates by 6.3 per cent for BC drivers by April 1 2019. Given that there will be a hike in the spring, you may be wondering how there is any prospect of paying less for automobile insurance this year. It is absolutely possible, as there are broader structural changes to rates coming this September.
ICBC has set a new system of determining insurance premiums into the foreseeable future. The new system will consider tenure behind the wheel while at the same time refreshing your crash background (aka scan period) to date back to 2017 so that you have the opportunity to build a better driver profile. The new system will also consider who else will be driving your vehicle, the intended use of your vehicle (i.e. mixed commercial), along with mechanical upgrades and installations that may improve the safety of the vehicle in operation. You can view more about this new system of determining premium discounts here, but in the end all you need to know is that by becoming a better driver in 2019 you will have the opportunity to receive these discounts, even if it will take time to build a favorable profile. Take note of the following safe driving tips to do so:
2. Better Financial Management = Insurance Discount?
As discussed at the outset of this article, there is a good chance that you've got this resolution underway for 2019, but beyond the positive impact that it will have on your finances it can also help you save on insurance. This can all be accomplished by maintaining and/or improving upon your credit score.
That's right, you may be eligible for a discount on your homeowner's policy because some insurers in BC consider credit scores when underwriting insurance. By maintaining good financial standing you may be able to keep a few extra dollars in your pocket, but there's only one catch – insurers will need you to consent to a credit check to make it all happen. Does the sound of "credit check" concern you? Fret not, because when insurers run the check to verify whether or not you qualify for premium discounts there is absolutely no impact on your credit score. You have everything to gain. View more on how your credit score can score you an insurance discount.
3. All-Season Protection for Your Home
Many homeowners take extra precautions during certain times of the year, applying preventative actions against the weather based upon where in the province they live. For instance, those residing in the BC interior may be more mindful in the mid-summer when the threat of forest fire looms, while those living in the coastal towns of British Columbia buckle down in the winter as fierce winter winds threaten their waterfront properties. But with climate change being a greater threat to the sanctity of our homes more than ever before, you will need to be mindful through all four seasons. From Abbotsford to Youbou (it's a place) you need to prepare the exterior of your house to reduce the risk of damage to person and property that can come from weather related events in BC. Below we have provided links to our own guides to doing so:
By abiding by the above, you will mitigate the risk of expensive claims which can ultimately help reduce your homeowner insurance premiums too.
4. Work with an Insurance Broker for Better Coverage at a Better Rate
Park Insurance encourages BC residents to become better versed in what their own insurance policies cover. In doing so, you will gain a better understanding of what is involved and what discounts may be available to you. In addition, this self-education will help you identify gaps in coverage that could cost you thousands or more should any event result against a claim. However, your ability to fully grasp the information will only extend so far, which is why you should work with a broker. But that is far from the only reason.
What many BC residents don't understand, is that an insurance broker works for you, not the insurers. Not only are they there to ensure you have the most comprehensive coverage possible, to ensure that you are adequately covered for any claims that my arise, they will also help uncover discounts you didn't know were available. Due to their longstanding relationships with insurers, they can shop around for the best price and the best coverage for your unique needs. Without a broker at your side, you can end up paying more for insurance while not getting the coverage you need to protect yourself financially.
Contact Park Insurance today to connect to a broker who will work diligently with you, and for you, in 2019 and beyond so that you get the best coverage at the best rates.