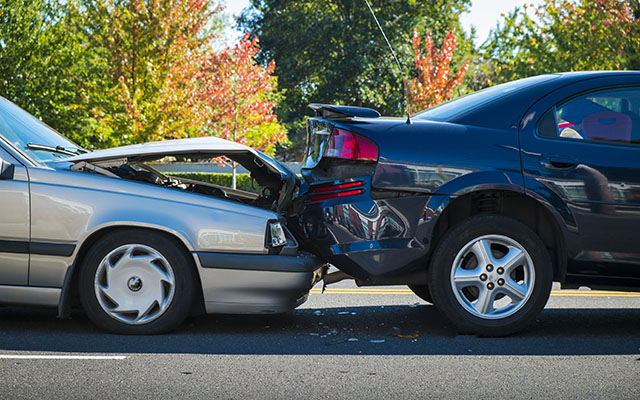 At the onset of February 2020, ICBC announced another major change, one that they say offers more care coverage, more affordable premiums, and more focus on customer care. According to ICBC this will be accomplished by removing lawyers and legal costs from the system to reduce rates and substantially increase care benefits. The BC Attorney General's tagline for this is as follows:
"Making public auto insurance work for British Columbians again" 
Today, we're going to take a look at the specifics of this ICBC update and what it means to you.
5 Things You Need to Know About the ICBC No Fault Insurance Update of 2020
1. Expected cost savings
By definition, no-fault insurance is a type of automobile insurance coverage that helps pay for your and your passengers' medical bills if you're injured in a motor vehicle accident, regardless of who caused the accident. By delivering this to BC drivers, ICBC states the need for lawyers and associated legal costs is largely removed from the equation. This reduces their costs (by more than $1.5 billion/year) with savings being passed on to you – the consumer. The new legislation is expected to reduce ICBC insurance premiums by an estimated 20 percent which is on average approximately $400 in savings per year, per driver.
The new care-based model will come into effect on May 1, 2021. As ICBC transitions to the new system, Autoplan holders are to rest assured that there will be no basic rate change this year, effective April 1, 2020.
2. Increased Maximum Care and Treatment Benefits
In addition to reducing premiums, ICBC is increasing maximum care and treatment benefits for BC residents injured in a motor vehicle accident, without them having to hire a lawyer to fight for it. Maximum care will increase to at least $7.5 million, while new benefits will provide care for those most seriously injured, for as long as treatment is required. This increases access to alternative forms of care, such as chiropractic treatment and a wider variety of physiotherapy services.
"As physiotherapists, we often see patients who require longer treatment times in order to fully recover or get back to full function. With these changes, patients will have the peace of mind knowing that their care and treatment benefits will be there when they need them and for as long as they need to get better and return to their daily lives." (Christine Bradstock, CEO, Physiotherapy Association of BC)
3. What About Wage Loss Coverage?
ICBC states that wage loss coverage under the new model will be 60% higher than it is now under the current system. They have also indicated new benefits for full-time students, caregivers, those working in the family business or those approaching retirement, who suffer from a loss of income following an automobile accident. In such justifiable cases, lump-sum payments will be provided without the need for prolonged and costly litigation.
4. Claims May Still Be Disputed, But Without Lawyers
Should BC residents be concerned now that they have less legal recourse to dispute a claim? Not according to ICBC. Autoplan customers who wish to dispute a claim regarding benefit payments or other issues may still have recourse through the following channels:
Civil Resolution Tribunal (independent of ICBC)
B.C. ombudsperson
Independent ICBC fairness officer (to be appointed by government this year)
There will still be some situations where taking legal action against a dangerous driver or negligent party is possible, however the high costs associated with our current litigation-based system will largely be removed.
5. You NEED understand your coverage More Than Ever Before
As you navigate these new changes, it is a good time to review your coverage. For example, in addition to basic coverage, ICBC provides optional automobile insurance.  You may also purchase optional coverage through private insurers.  Park Insurance offers access to both options. This added coverage may apply to your vehicle, vehicle upgrades, and yourself. Examples of what optional coverage can deliver include (but is not exclusive to) the following:
Collision
Comprehensive
Specified Perils
Extended Third-Party Legal Liability
Excess Underinsured Motorist Protection
Loss of Use
View more about what may be covered with more comprehensive automobile insurance. More importantly, speak with an independent broker at Park Insurance today to discuss how this overhaul to ICBC insurance will impact you. Contact us today.