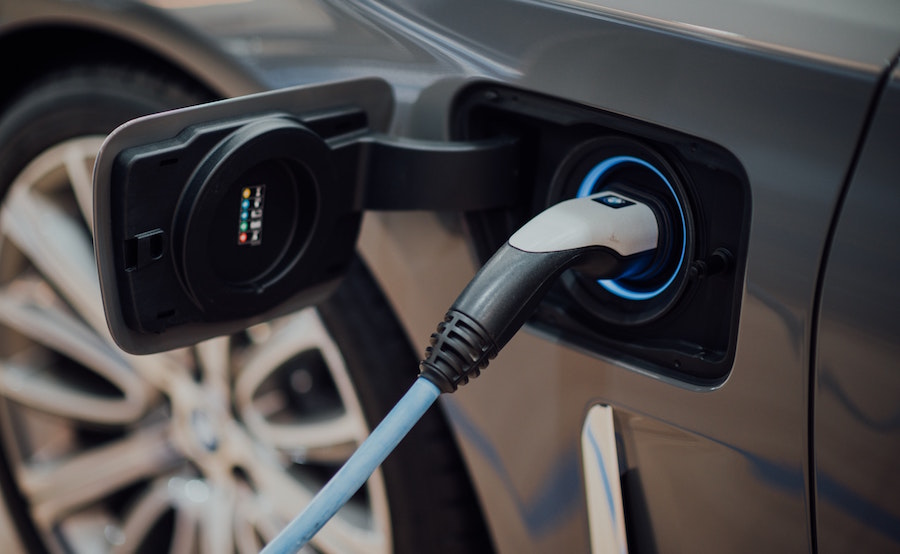 The top stressor for electric vehicle (EV) drivers is range anxiety. Range anxiety references the negative mental and emotional state experienced by those who constantly worry about whether or not their battery charge is sufficient enough to take them over long distances. Their concerns are compounded by not being able to find functioning charging stations on the Trans Canada Highway or the other roads that connect the cities and towns of BC.
Long distance drivers have enough to content with, much less the worry over being stranded on the road in the middle of nowhere. Considering the fact that stress is a cause of distracted driving and resulting accidents, the call for EV drivers to become self-aware of the emotional disorder is becoming increasingly critical. This is especially important in British Columbia, as BC leads all of North America in electric-vehicle sales with an estimated 54,000 registered EVs in the province. How can you, an EV driver, avoid range anxiety when taking your vehicle on long drives across BC? Let's review.
5 Practical Ways to Reduce the Risk of Range Anxiety When Driving Your Electric Vehicle Over Long Distances
I. Read Your EV User Manual
Very few people read the user manual that comes with their purchase of a new or used car. You can get away with this for traditional vehicles, but not EVs. This is because the manual will have important information about charging. For instance, some manufacturers and dealers suggest charging to a maximum of 85% as a means to preserve battery life. If this is ignored, and the EV is consistently charged to 85-100%, the battery may not function properly, and can lose juice much faster than it should on the highway. In addition, some EVs respond better to Level 1, Level 2, or Lever 3 chargers. Read the manual and speak to your EV dealer rep to verify the optimal charging percentage, along with anything else you need to know about charging your EV before driving over long distances.
II. Map EV Charging Stations Along Your Route
Map out every charging station along your route. You will want to know which are Level 1, 2, and 3. In addition, log who the service provider is, which in BC will include BC Hydro, FLO, Greenlots, Petro Canada, Electrify Canada, Tesla (for Tesla only), and ChargePoint. Plug In BC has provided a map of all charging stations here. It also helps to know if a charger is located at a commercial facility such as a gas station or a roadside visitor center. Pulling into a well-lit Petro Canada at night is much more comforting than doing so at an obscure visitor center on the outskirts of town. Factor in how long it will take to perform your charge based upon anticipated battery level, and leave room for delays. Another EV driver may have arrived first and just started their 1-hour charge.
III. Download ALL of the Charger Apps
Every EV charging station will have a unique smartphone application. BC Hydro, FLO, Electrify Canada, Petro Canada, Greenlots, and ChargePoint all have different apps. Downloaded each (and any others you identify) to your smartphone, and resister your account complete with credit card information. While you may prefer one charger over another, you need to be prepared in the event of a system malfunction. The last thing you want to do is scramble to download and register a new app when there is limited WiFi in a remote area. In addition, write down the 1-800 customer support number for each provider. A support technician will walk you through potential issues. They may be required to remotely reboot a charging station if there is an problem in connecting to your EV.
IV. Charge to Your Optimal Max at Each Stop
Like with gas, costs to charge may vary by EV station and provider, but resist the urge to drive with "just enough" juice to get you by until you find the station you're looking for. Again, you must anticipate that an EV charger on your map may not be functioning. When stopping to top-off your charge, try to get as close to your optimal maximum (85-100%) as possible. This may require an extra 20-minutes, which is why it's a good idea to add an extra hour or two to your planned travel time.
V. Pack an Emergency Road Trip Kit
You may be driving a vehicle of the future, but tried and true best practices still apply to road trip safety. Never leave for a long drive without packing along an emergency kit. The basics (which consider the needs of an EV) include the following:
Flares or emergency lights
Blankets and extra clothing (appropriate to the season)
Food and water for 48 hours
First aid kit
Portable fully-charged battery charger for your smartphone
Portable fully-charged battery charger for your EV (but ONLY if there is one available for your specific make/model)
---
Range anxiety may also exist for drivers of traditional vehicles, but there's comfort in knowing that the challenge can be overcome with a jerry-can of gasoline. When it comes to road trips in EVs, follow the above tips for that same peace of mind.