Our Vision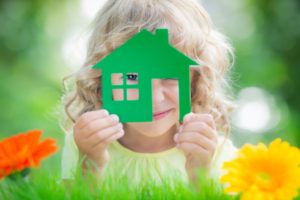 We believe that we can better the lives of our customers by the way we care for them and by making the insurance buying process understandable, simple, and consumer-friendly. To do so, we will:
Take the time to enable each customer to become an informed insurance consumer who understands and is able to choose coverage appropriately tailored to his or her needs.  We will simplify the insurance buying process so that it is understandable and within the grasp of each customer.
Ensure that each customer is fairly compensated for their losses and has access to the full measure of coverage to which they are entitled.  In addition, our business processes will focus on expediting their claims, rather than impeding them.
Remain alert to emerging societal trends and sensitive to the changing needs of our customers.  We will continuously adapt and refine our responses to these changing needs with a focus on benefiting our customers.
Draw upon our long history and maintain our customer-centric philosophy.  This philosophy will serve as our vision's catalyst, ensuring our success for the decades ahead.  We will create a totally different and refreshingly more pleasant and stress-free insurance buying experience than consumers have ever had elsewhere.  Our growth will not come at the expense of customer service, but will be predicated on our ability to deliver excellent service to each customer, each day, irrespective of our size.
Earn the trust and confidence of our employees by living our corporate philosophy—employees (not processes or profits) are the most important assets of our business.  This commitment will help guide our corporate decisions, which will make us one of the top companies to work for in the lower mainland.
Live the essence of our history and our reputation, which is bound up in our name and logo. We will have a meaningful share in protecting and maintaining the greatest asset that our community possesses—its people and their diverse cultures, alongside the beautiful and breathtaking natural environment in which we live and work.
Our Mission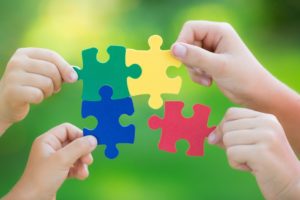 Our mission is to help our clients by providing protection against unforeseen events which threaten their financial well-being.
We will work hard to make our products and services simple and easy to understand—we wish to inspire confidence and satisfaction in every contact with every client, every time.
We promise to deliver all the facts, explanations, choices, and useful advice our clients need to make a truly informed decision and have a full understanding of their purchase.
We want everyone who deals with Park Insurance—clients, staff, and suppliers—to enjoy and feel good about the experience, to know that they were treated with respect, care, and genuine appreciation, and to become a long-term friend.
Our Legacy Of Values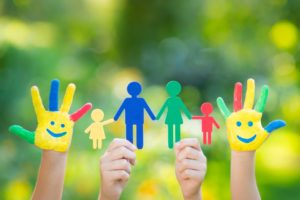 Park Insurance is a family owned, independent insurance broker.  Since 1950, we have remained one of British Columbia's preferred insurance providers to thousands of customers.
What does it take to stay in business for over 60 years?  Many things.  Foremost is a vision built upon a rock-solid foundation of values that influences every business decision.  It also takes commitment and determination to do what is always right for the customer.  These are the values and the motivation that got us here.  These values will also motivate and sustain our efforts over the next 60 years.
Integrity:  Our word is our guarantee.  We make commitments with care, and then live up to them.  In all things, we do what we say we are going to do.  Our reputation is more important than our profits.  We value people.  We will conduct our business activities professionally, ethically, and with due respect for everyone.
Customer Service:  We are convinced that an insurance broker can be—and must be—personable, friendly, and at all times fair.  We are motivated to provide a service that customers truly need, appreciate and will turn to repeatedly.  We will continue to make sacrifices today for the sake of something bigger in the future; sacrifices on behalf of the customer.  We will be good listeners.  Listening and a single-minded focus on customer needs, rather than focusing on what we might think the customer needs is our determination.
Our team of experts is comprised of people who genuinely care about protecting you and your loved ones and your dreams.  We do this by ensuring that you have appropriate coverage and protection from financial loss and hardship.
We have been caring for our customers for over six decades, which is plenty long enough to understand that your respect and your trust is won and kept by a personal interest that goes well beyond the business transaction.
Good Corporate Neighbour:  We are committed to contributing positively to the enrichment and quality of life of our customers, our employees, and their communities across British Columbia.  We strive to integrate continuously the social, human rights, and health & safety considerations into our business practices.
Open & Transparent:  We are proud of our business success and our employees who have helped make it happen.  Our business practices are open and honest.  Our goal is to assist customers to understand the insurance industry and our services so that everyone can make informed insurance decisions.  We believe that this is the best way to protect the integrity of our reputation and our customers' trust in us.
Professionalism:  Doing what is right for our customers, employees, business partners and our industry is not always the easiest thing to do, nor will it be the most profitable.  Nonetheless, we will have the courage to do what is right, even in the face of personal or professional adversity.  We also believe that professional certification and continuing education for our employees are highly important ways to put our customers first.
Work Satisfaction & Fun:  Work is an important part of life, and it should be a source of achievement, satisfaction, and even fun.  Being a professional and discerning insurance broker does not mean being stuffy and boring.  We enjoy our work and our interactions with our employees and business partners.  Helping our customers to understand their insurance options, to create policies that provide adequate coverage and then assist them during a claims process—brings us the satisfaction of a job well done. We enjoy making a positive difference in peoples' lives.