CHRIS WESTROP, CIP
Vice President of Commercial Lines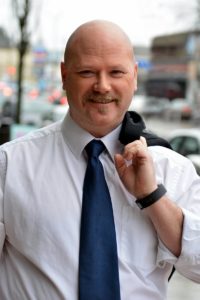 With 30 years of experience in the commercial insurance business, Chris is able to provide the best advice to help clients make informed, knowledgeable choices for insuring their businesses. Chris is also a Chartered Insurance Professional with the Insurance Institute of Canada.
Prior to joining Park Insurance in 2001, Chris was a commercial lines marketer for one of the largest brokers in the world. With this depth of experience, Chris helps companies identify and eliminate liability risks, as well as help ensure clients can continue to operate after a business loss—whether big or small.
In recent years, Chris has excelled at servicing the insurance needs of the Real Estate Investment Network (REIN) earning their coveted Real Estate Professional of the Year award in both 2016 and 2017.  He and his wife Angela are kept busy with their active family including seven children and three grandchildren.  In addition, Chris enjoys giving back to his community as a volunteer fire fighter with the Chilliwack River Valley Fire Department.
"We understand the challenges and the unpredictability of running a business. And insurance is about peace of mind. So, I'll work with you to identify potential risks, help you minimize them, and then negotiate with insurers to secure the most cost effective and absolute best protection from any losses. I make sure you have exactly the insurance you need and the peace of mind that comes with it."
CATHY SU, CAIB, CIP
Assistant Vice President of Commercial Lines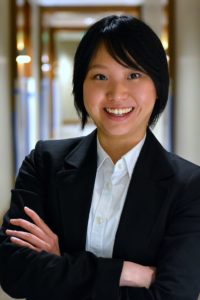 Throughout her 11 years in the insurance industry, Cathy has built up a strong knowledge of the insurance business. She started doing auto insurance, then personal lines and has spent the last seven years in the commercial insurance department at Park Insurance. She believes in being a life-long learner and has earned her CAIB (Canadian Accredited Insurance Broker) and CIP (Chartered Insurance Professional) designations, and is constantly learning about new coverages and changes in the industry.
She is an efficient, thorough and reliable individual who sincerely cares about helping her clients. Cathy does not shy away from a challenge – she enjoys learning about new industries and businesses so that she can determine the very best coverage for each client's unique needs.
Cathy is fluent in English, Mandarin and speaks some basic Japanese. She really enjoys engaging in conversations, building relationships and becoming a trusted resource for her clients.
In her personal life, Cathy loves spending time outdoors pursuing her passion for hiking and photography. She is also an avid traveler, having visited such diverse locations as France, Morocco, Japan, Thailand and Australia – to name a few!
Laurie Briggs
Insurance Broker REIN Department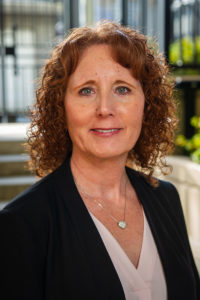 After over 25 years in the life insurance industry, Laurie was interested in exploring another side of the insurance industry. A friend referred her to Park Insurance in 2016 and she began a new phase of her career in Commercial Insurance. Laurie holds her Level 1 Insurance License. She enjoys working as part of a team and helping others. In fact, she has already used her experience in the industry to assist with training junior colleagues over the past year.
Laurie cares about providing the best customer service possible. She believes in keeping her promises and going the extra mile to find the right answers for her client's unique needs.
Laurie enjoys spending her free time with family and friends. She loves leisurely weekend chats over coffee with her friends, getting lost in a great book and spending time in the great outdoors. An enthusiastic traveler, Laurie fondly remembers her favourite trip to Scotland – and is planning another visit soon!
Sandra Jouzy
Commercial Insurance Broker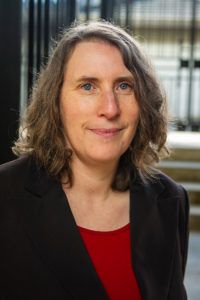 Sandra started her insurance career as a claims processor. She subsequently pursued her insurance license and began working as an insurance broker servicing homeowners, condominium and auto insurance customers. She continued to grow her knowledge of the insurance industry and moved to a brokerage that allowed her to hone her skills in assisting business insurance clients. Her vast insurance experience also includes working as an underwriter and servicing specialized commercial accounts.
In 2019, Park Insurance was happy to have Sandra join their Commercial Insurance department as a senior broker.
When she is not working, Sandra enjoys swimming, hiking and taking long walks in the beautiful West Coast scenery. She has also been a strong contributor to her community, volunteering her time over the years at the Elizabeth Fry Society, the Salvation Army and local soup kitchens. Her taxi duties as a "field hockey mom" also keep her busy throughout the spring!
Pina Dorey
Commercial Insurance Broker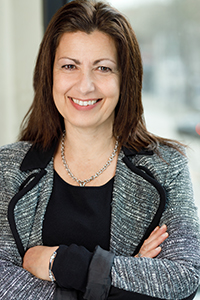 Pina began her insurance career as a part-time file clerk at an insurance agency in the early 80s. She has continued to expand her insurance knowledge ever since with experience as a road agent and a personal lines representative. She added another twelve years of experience specializing in farm insurance.
Subsequently, Pina applied her years of experience to her current role as a commercial insurance broker. In August 2019, Park Insurance was very excited to have Pina join their commercial insurance team. She works hard to find the best coverage for each of her client's unique insurance needs. She looks at the challenges from her client's perspective and is always willing to go the extra mile to find the right insurance solution.
Pina's positivity and passion for life endear her to clients and colleagues alike. She believes in being a life-long learner and pursuing a healthy lifestyle – including regular healthy doses of laughter!
When she is not working, Pina enjoys travelling, relaxing on the beach and spending time with family and friends. Her favourite way to spend a Sunday afternoon is on the family boat out in the beautiful BC waters.
To view contact information for the complete Park team, please visit our Staff Directory.