Meet some of the members of the Park team below.
To view contact information for the complete Park team, please visit our Staff Directory.
Bryan Fitzpatrick
President & CEO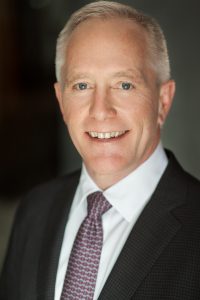 As a young man Bryan was instrumental in helping make Park Insurance what it is today. As President of this second generation family-owned company, Bryan has experience in every aspect of the insurance industry. In fact, Bryan was licensed to sell insurance before he was licensed to drive! He has always been an active member of several insurance associations and is committed to ensuring high professional standards for independent brokers. Bryan served as President of the Insurance Brokers Association of B.C. (IBABC).
"Park Insurance has been a family-owned independent broker since 1950. I prefer to maintain our family business roots and go the extra step to make people happy.  We can also serve our customers much better as an independent broker, and give them personalized attention and the greatest value for their money."
Chelsea Fitzpatrick, CAIB, AA
Vice President of Operations & COO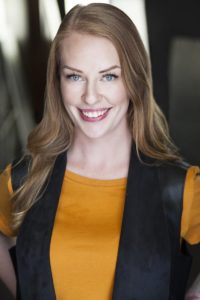 Part of the third generation of Fitzpatricks to make Park Insurance her career, Chelsea started working at Park Insurance part-time while completing her degree. She knew after her very first shift that insurance was truly in her blood and this is what she was meant to do! Her love of insurance compels her to continually expand her knowledge of the industry. In addition to her Associate of Arts degree, she has earned her CAIB designation, completed Northbridge's Producer Development Program and earned the Certificate of Advanced Leadership from the UBC Sauder School of Business.
Friends and colleagues describe Chelsea as a highly motivated quick learner with an upbeat energy. Her thoughtful and generous nature is reflected in the way she works with her clients – it is obvious that she truly cares about helping people understand their insurance options so that they can make informed decisions.  And, her skills and dedication are are not going unnoticed in the industry. Chelsea was recognized as the 2017 Rising Star and the 2018 IBABC Young Broker of the Year!
Chelsea is also quick to give back to her community – organizing the annual Month of Caring for Blue Goose's BC "Pond", presenting to students at Douglas College's Entrepreneurship Program and using her impressive creative skills as a face painter at community events in support of other worthy causes. Her love of the arts extends to her personal life where she enjoys painting, molding and sketching. On the weekends, you will often find her exploring the great outdoors with her husband and their young daughters, or enjoying Sunday dinner at Dad's place.
Chris Westrop, CIP
Vice President of Commercial Lines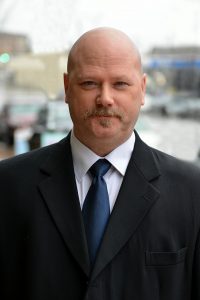 Areas of Expertise:
Medium to large business, manufacturing, professional liability, risk management.
With 30 years of experience in the commercial insurance business, Chris is able to provide the best advice to help clients make informed, knowledgeable choices for insuring their businesses. Chris is also a Chartered Insurance Professional with the Insurance Institute of Canada.
Prior to joining Park Insurance in 2001, Chris was a commercial lines marketer for one of the largest brokers in the world. With this depth of experience, Chris helps companies identify and eliminate liability risks, as well as help ensure clients can continue to operate after a business loss—whether big or small.
In recent years, Chris has excelled at servicing the insurance needs of the Real Estate Investment Network (REIN) earning their coveted Real Estate Professional of the Year award in both 2016 and 2017.  He and his wife Angela are kept busy with their active family including seven children and three grandchildren.  In addition, Chris enjoys giving back to his community as a volunteer fire fighter with the Chilliwack River Valley Fire Department.
"We understand the challenges and the unpredictability of running a business. And insurance is about peace of mind. So, I'll work with you to identify potential risks, help you minimize them, and then negotiate with insurers to secure the most cost effective and absolute best protection from any losses. I make sure you have exactly the insurance you need and the peace of mind that comes with it."
Sean Walker, CAIB
Manager of Personal Lines & CPO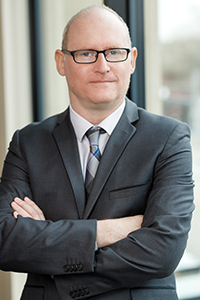 We were thrilled to have Sean join our team in 2015! Sean has over 20 years of experience working in a variety of positions within the insurance industry – from a small family brokerage to a large downtown insurance firm where he managed five different divisions. Since joining the Park team, Sean has applied his skills and experience to managing our Highgate office. Now, he is excited to tackle his new role as a key advisor to our entire Personal Lines Department.
Sean excels at making the complicated seem simple. His patience and sincere interest in others shines through whether he is assisting a client or supporting a colleague. He holds a Level 2 Insurance License with a CAIB (Canadian Accredited Insurance Broker) designation and has completed an Integrated Management Program at the UBC Sauder School of Business. His vast insurance knowledge, coupled with his kind and approachable demeanor, make him the perfect resource for our growing Personal Lines team.
When he is not working, you will likely find Sean at the soccer pitch. Over the years, he has devoted many hours to youth sports – as a coach, in club operations and as a dad! He currently coaches two soccer teams, and still finds time to support his son when he is refereeing a local game. In recognition of his dedication to youth sports, he was recently awarded the Port Coquitlam Sports Award of Excellence for volunteer service.
Can't find Sean at the soccer pitch? He is also a huge live music fan – you'll find him up front, stage right!
Natasha Purnell
Chief Culture Officer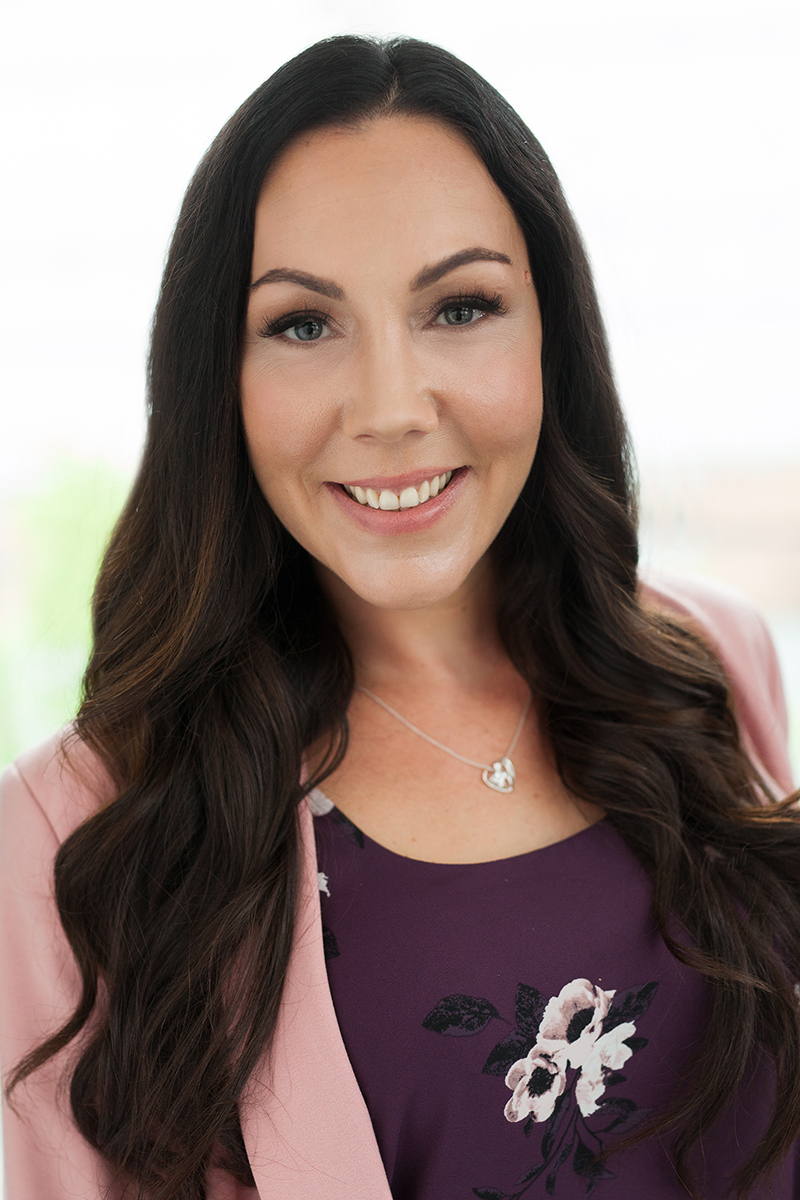 If you are wondering what a Chief Culture Officer does, you are not alone. In fact, one of the things Natasha loves about her unique title is that it gives her the opportunity to answer questions about her exciting role at Park Insurance! As our CCO, Natasha's goal is to ensure our employees are happy every day. She is tasked with ensuring that every decision we make aligns with our core values of Passion, Innovation, Teamwork and Happiness.
Since joining our team in May 2019, Natasha has tackled her new role with enthusiasm and determination. In a short time, she has built on existing programs and implemented a number of successful new initiatives. She does not shy away from a challenge. And, she is very passionate about building on Park's legacy by continuing to develop health and wellness initiatives that support our valued team members.
Natasha is a licensed Level 2 Insurance Broker with Management Certificates in Marketing and Professional Sales from BCIT. She has also completed Facilitation Skills for Leaders and Mindful Leadership from the UBC Sauder School of Business.
When she is not working, Natasha loves spending time with her young son – tossing around a baseball, going for bike rides or watching movies. She is also passionate about personal development – regularly reviewing the latest insights on business, leadership or organizational culture.
Meet Our New Business Team
Leah Mailhot, CAIB, CIP
New Business Specialist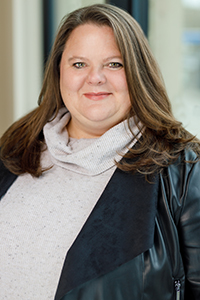 When Leah joined the Park Insurance team in 2016, she brought with her nearly 25 years of experience in the insurance industry.
Leah started in the insurance industry as a file clerk in the 1990s, following her first year of college. She had intended to work just two hours a day as a second job. However, after just the first week, it became a full-time job and so began her insurance career. She has continued her education over the years, obtaining both her CAIB (Canadian Accredited Insurance Broker) and CIP (Chartered Insurance Professional) designations.
Leah's willingness to go the extra mile to help clients find the best coverage for their unique needs is deeply appreciated. She notes that insurance has its own language, and helping people navigate it to get the right coverage is very rewarding. Leah generously shares her experience with clients and colleagues alike. A true team player, she is always happy to lend her colleagues a hand.
When she is not working, Leah enjoys travelling, reading, and camping. She loves exploring new places both internationally and throughout our beautiful province of BC. But, during the football season you will likely find her closer to home on a Sunday afternoon, in front of the TV, cheering on her favourite team the New Orleans Saints!
Andy Woo
New Business Specialist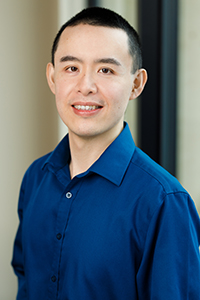 Andy is a knowledgeable and helpful insurance broker with 10 years of experience in Personal Lines. Park was thrilled to have such a positive and supportive team player join their team in 2018.
Colleagues appreciate Andy's kind, easy-going demeanour, and his willingness to lend a hand. This was especially evident when Andy recently started a new role. So many team members from his previous department were keen to express their thanks for his work. They eagerly conveyed their gratitude for his pleasant attitude, clear instructions, and willingness to take on extra tasks. Simply put, Andy is a happy team player whose positivity is contagious!
With his Level 2 Insurance License and a decade of experience, Andy has been a huge asset to Park's New Business team. He enjoys building relationships with clients and taking the time to ensure that they understand their insurance coverage options. His knowledge, patience and approachability make him an excellent resource for new and potential clients.
When he is not working, Andy enjoys watching movies and spending time with family and friends. He's happy to provide insurance advice, and a review of the latest streaming trend or big screen hit!
To view contact information for the complete Park team, please visit our Staff Directory.