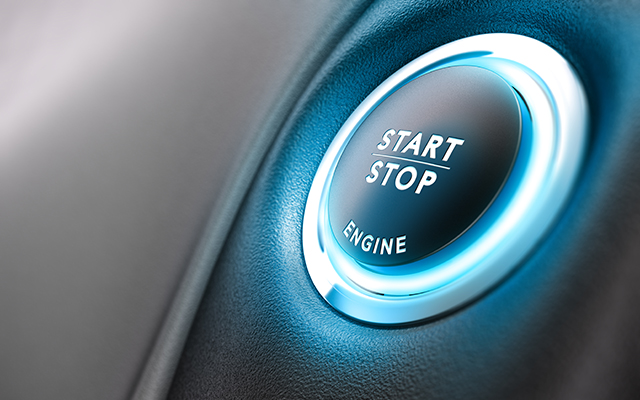 Statistics Canada consistently reports that British Columbia wears the unfortunate badge as the automobile theft capital of Canada. In 2020, some new automobile theft concerns are coming to light for BC drivers. While you should remain vigilant by following our tried and true guide to preventing automobile theft, Park Insurance also asks that you be mindful of the trending new threats detailed below.
Four New Trends and Methods of Vehicle Theft BC Automobile Owners and Drivers Need to Know About
1. Catalytic Converter Thefts Are Revving Up
For the uninitiated, a catalytic converter is the exhaust emission control device on your vehicle. It reduces toxic gases and pollutants in exhaust gas from an internal combustion engine into less-toxic pollutants by catalyzing a redox reaction. With that lesson in mechanics out of the way we can now address this new threat. ICBC is warning residents of a dramatic rise in catalytic converter thefts, stating that they've paid out nearly $1 million in insurance coverage for replacements and repairs in 2019 which is approximately double what they doled out the year before.
What's the nefarious fuss for catalytic converters all about? ICBC states that it's the value of materials found inside the converters, which includes platinum, rhodium and palladium. Word spreads fast throughout the underworld, which is why there has been such a spike in activity.
ICBC indicates that comprehensive insurance coverage will cover catalytic converter theft, so be sure to have your automobile insurance topped off accordingly. Otherwise, in addition to auto-theft prevention best practices be sure to adjust the setting on your alarm system to detect vibrations which can be indicative of a saw being used to remove the converter. 
2. Keyless Entry/Start Tech FOBS for the Taking
Keyless entry and start technology may be an appreciated convenience when you have bags of groceries in hand while walking to your vehicle in the rain, but it's also a bane for the automobile insurance industry. This is because thousands of drivers each year are forgetting their FOBS in the car, which invariably invites criminals in to take a seat and be on their merry way. Thieves can easily identify "push-button" cars by the lack of keyhole access in the doors. They simply walk by idle vehicles and check doorhandles until they find one that will allow them to enter. It's a low-risk and low-skill tactic on their part which invites less experienced criminals to pick-off vehicles from a parking lot. Factor in the fact that keyless ignition based vehicle tend to be more valuable and you create the perfect storm for automobile theft. 
If you own a keyless entry/start vehicle buy an app-enabled keychain for your FOB which picks up on when your smartphone (which you presumably have on you) is a given distance away from your FOB. It will send an audible or vibrating signal to your smartphone to alert you that you've left the FOB in your vehicle.
3. Vehicles Favored by Thieves
Vehicles that are trendy to own are also popular with thieves because they know the automobiles have more value on the overseas resale and local parts market alike. That said, there are some older models that are hot properties for criminals too, due to the fact that they don't have electronic vehicle immobilizers, a feature that prevents hot-wiring. For these reasons you need to be mindful of IBC's annual list of the top stolen vehicles which is essentially an accounting of everything stated above. If you own one of them, you need to be more cautious about where your leave your vehicle than the rest of the population. 
The top 10 stolen vehicles in Canada for 2019 (according to IBC) include the following:
Ford 350SD AWD 2007
Ford 350SD AWD 2006
Ford 350SD AWD 2005
Ford 350SD AWD 2004
Ford 250SD AWD 2006
Ford 350SD AWD 2003
Lexus RX350/RX350L/RX450h/RX450hL 4DR AWD 2018
Ford F250 SD 4WD 2005
Ford F350 SD 4AWD 2002
Honda Civic Si 2DR Coupe 1998
4. Automobile Malware (and other IoT hacks)
The rise of the Internet-of-Things (IoT) has given way to the rise of inventive and malicious ways for cyber criminals to gain entry into your life. In this case, the new gateway for malware delivery and other hacks is through your new vehicle. FOBS and app-enabled controls along with auto-infotainment features typically have weak encryption and have numerous vulnerabilities that specialized hackers can exploit. For example, cyber criminals can steal a Tesla in seconds by cloning its key FOB. Other smartphone controlled auto-alarm systems can be exploited to enable attackers to geo-locate a vehicle (and you), give them sensitive information (about you), listen in to conversations within a vehicle, disable an alarm, unlock a vehicle, immobilize a vehicle, or even kill an engine while driving, the latter of which can be disastrous on the road. Moving forward, do your homework and only download vehicle-based apps that have integrated and proven cyber security, while performing all app updates as soon as they become available. On that latter note, make sure that your Smart car's web-enabled features are set to update automatically because these updates typically include security patches to address newly exposed vulnerabilities. 
---
As you can see, 2020 is presenting you with a big new list of automobile theft concerns. Don't render yourself powerless against these new trends. Instead, consult with an independent broker today to receive an assessment of your existing policy to make sure that you have comprehensive coverage. Contact Park Insurance at 604.659.3130.