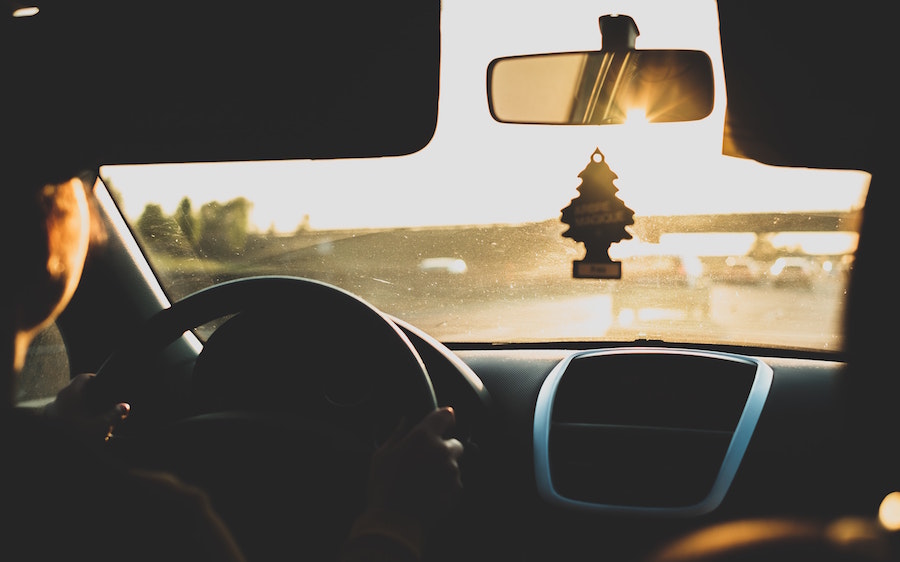 For many BC residents, a vehicle is practically a second home. It makes sense when you consider the commutes to and from work, points of leisure, and more. If you count yourself among those that spend a lot of the time on the road, you may be tempted to outfit your vehicle with appendages in order to create a more personalized internal environment. However, in doing so, you could be inadvertently impacting your ability to see the road, which in the end can lead to a motor vehicle accident (MVA). Today, we're going to name a few common things that may require prompt removal. Cleaning house may sting at first, but far less than an MVA that may otherwise have been avoided.
5 Personal Things to Remove from the Inside of Your Vehicle That May Impact Your Ability to See the Road
1. figurines on the Front and/or Rear Window dash
There's a concerning trend of putting small (and some not-so small) stuffed animals/characters and other collectible figurines along the front and rear window dash. It's so bad that car accessory stores in BC malls are selling them for this exact use, while AliBaba, Etsy, and eBay have categories for car dashboard toys.
Curating these collectibles may seem like a fun way to express oneself, but inside of the vehicle is not the place to do this. They may directly impact your view of the road, and can cause even further distraction should they shift while driving. Save your Beanie Boos, Funko Pops, Hello Kitties, Pokemon, and Tsum Tsums for the bedroom window sill instead. And sorry folks, but even your favourite Kawhi Leonard Bobblehead has to go.
2. Rear View Mirror Ornaments
Rear view mirror ornaments are defined as anything that hangs on the mirror fixed inside the vehicle's windshield. These danglers typically include air fresheners (i.e. the "pine tree"), religious pendants, dream catchers, bedazzled charms, and again – toys and stuffed characters. While it may add decorative flare, the excessive garnish can tarnish your vision and cause an accident, especially when the ornament sways with motion and reflects/refracts natural and artificial light.
Across the pond, the UK recently enacted a new initiative that permits traffic authorities the ability to hand out £1,000 fines against drivers for simply hanging an air freshener from their rear-view mirror. With the BC government cracking down on distracted driving, don't be surprised if similar fines make their way into our province. Your rear view mirror has one job – to help you keep an eye on the road and approaching vehicles. Let it fulfill its sole purpose by leaving the adornments at home.
3. Hanging Laundry in the rear side window
Some drivers have the bad habit of hanging clothes beside the side rear window of their vehicle as a means to prevent wrinkles and folds. While you may need to keep your recently ironed/steamed attire looking crisp for a meeting or vacation arrival, the practice blocks a very significant section of the road to the rear of your vehicle. Instead. lay your laundry flat in the back seat or in the trunk and keep your rear side windows exposed.
4. Rear Window Stickers 
Some rear window stickers are for fun while others have commercial marketing intent. Some even intend to ask other drivers to exercise more caution (i.e. Baby on Board). But alas, they can obscure your ability to see approaching vehicles and other threats to safe driving. Stick to the bumpers when it comes to this accessory.
5. GPS and Smartphone Suction CUP MOUNTS
Some people think their doing their safe driving record a service by using suction cup mounts for their GPS systems and smartphones. After all, it helps you keep "hands free". However, while these suctioned mounts may keep your fingers and palms on the wheel, they can take your eyes off the road as you glance at your screens instead of what's outside of the window. Plus, the mount itself takes up space on your windshield or dash and can block vision to varying degrees. There is simply no need to keep your smartphone in the front of the vehicle with you, and when it comes to your GPS companion, let his/her soothing voice guide your journey while you keep your eyes where they should be.