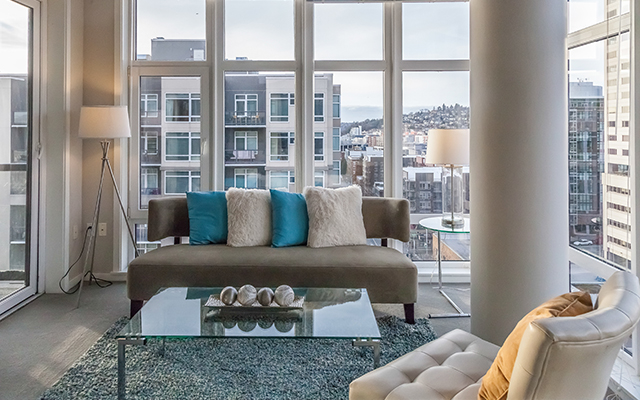 2020 Update: Strata insurance deductibles continue to see dramatic increases.  In a recent Times Colonist article, Tony Gioventu , executive director of the Condominium Home Owners Association, reports that deductibles have increased substantially, from a manageable $25,000 per claim to as much as $250,000 and $500,000. Since we first alerted condo owners to this issue many years ago, the issue has only become more alarming.  So, please read on to learn how to protect your home, so that your most valuable asset doesn't become a liability.
Original Blog: After a water leak in their unit caused damage to other parts of their condo building, some BC residents have been shocked to find that they are required to pay the entire deductible on the strata corporation's Master Insurance Policy.  These deductibles have seen huge increases in recent years with some strata corporations choosing deductibles of $50,000 or more! And according to two media reports this problem isn't going to go away anytime soon.
(CBC Television report; CTV News report.)
For example, an overflowing washing machine, leaky dishwasher, burst pipe, clogged drain – whatever the cause—a leak in an upper floor condo unit can quickly do thousands of dollars of damage to the units below.  In recent years, two alarming shifts in the way these situations are handled have taken place:
In the past, the strata corporation's Master Insurance Policy deductible for accidental damage to the condo building was typically covered by all unit owners, unless a single owner had been negligent. Some strata councils have now changed their bylaws so that they can designate an individual responsible if the cause of the damage originated in their unit, even if that person had not been negligent.
Previously, strata corporations' Master Insurance Policy deductibles were in the $1,000 to $5,000 range.  Recently however, strata corporations have been selecting higher and higher deductibles on the building insurance policy.  One recent news report claims some may be as high as $250,000! Sometimes insurers are insisting on higher deductibles due to multiple claims for the same condo complex, and sometimes the strata corporation is simply looking to lower their premium by selecting a higher deductible.
Protect Yourself
So, what can condo owners do to protect themselves.
Obtain a copy each year of your strata corporation's Master Insurance Policy to determine if there has been an increase in the deductible.
Read your strata corporation's bylaws to see who can be held financially responsible if the cause of damage originates in individual units.
Ensure that you have your own insurance coverage, whether you are living in the condo yourself or renting it out to tenants.
Ask your insurance broker if you have sufficient coverage to protect yourself from a high deductible in the corporation's Master Insurance Policy.
Contact us today to get your condo properly insured. Park Insurance has been insuring condos and apartments for 50 years: Tel: 604-659-3130; Email: info@park.ca.