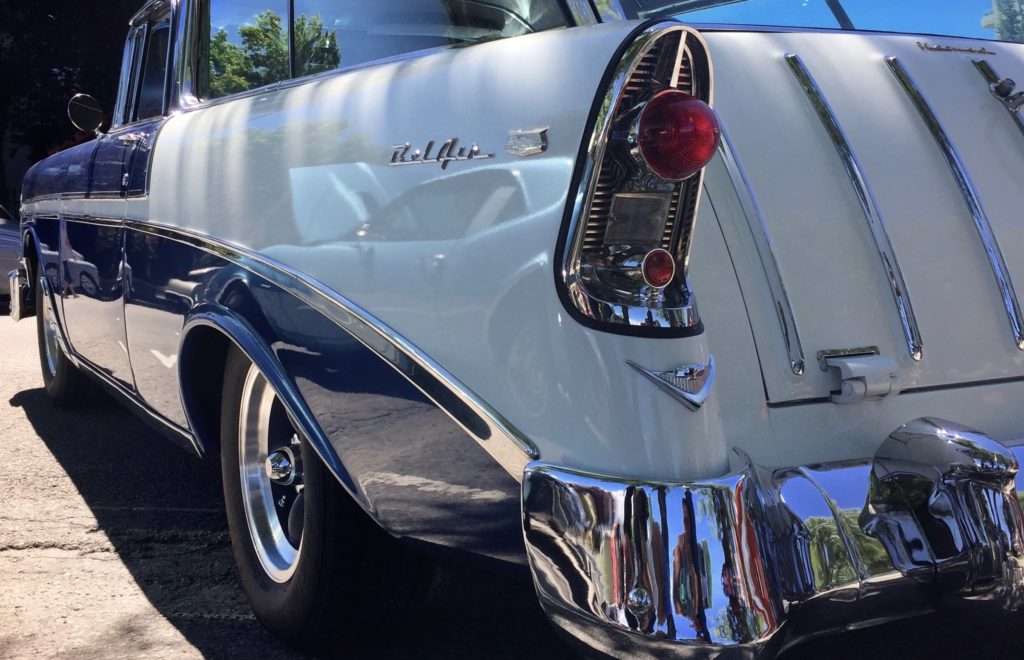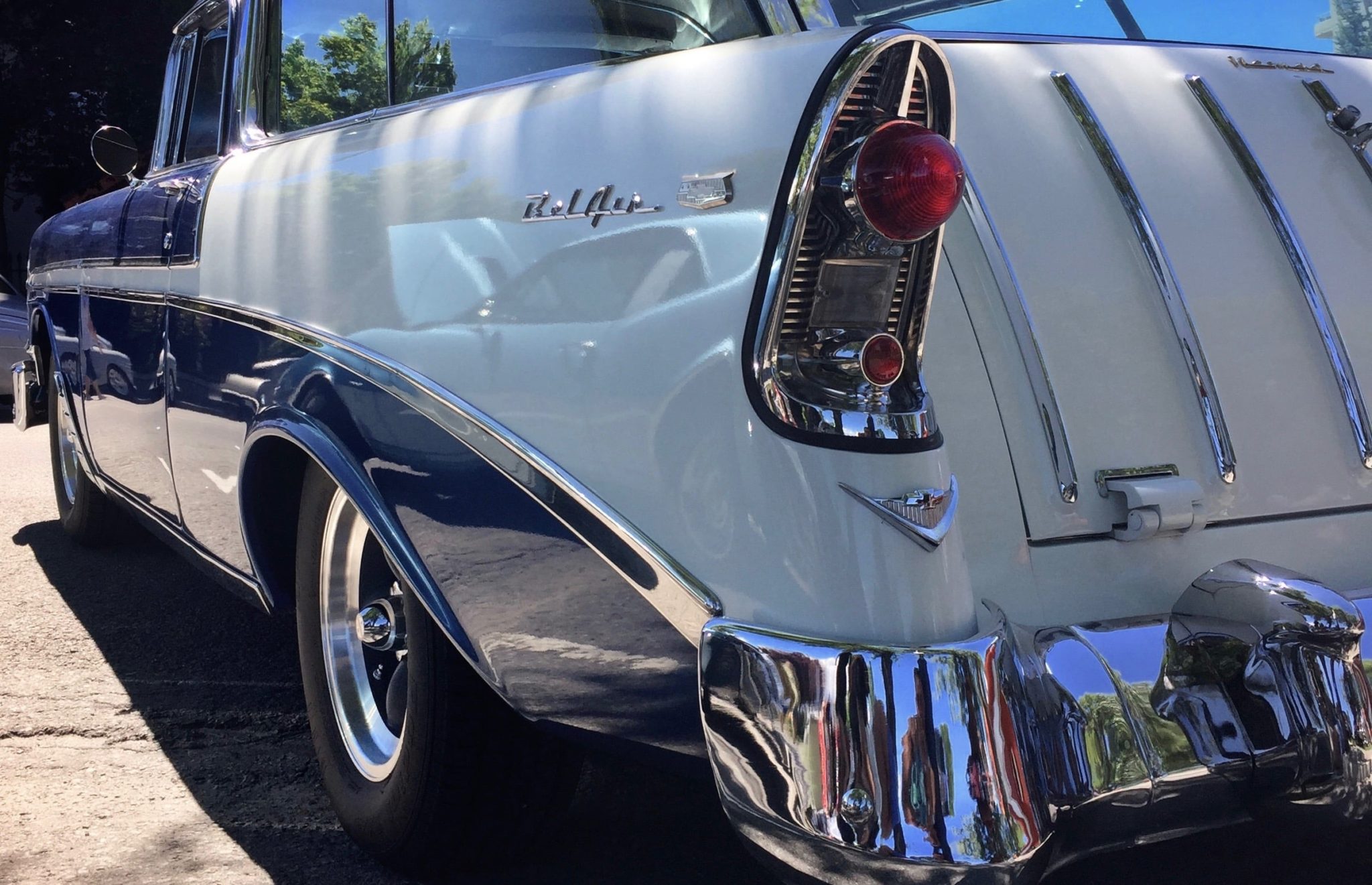 There has been a massive resurgence in the popularity of classic cars. In BC alone, there are a minimum 84 classic car shows that make the annual Harrison's Auto Event List and each year both the crowds and number of registrants grows. Then there are the nightly cruise-ins that run from May to September, many of them beginning at your local pub or A&W parking lot.
While the official "show n' shine" season addressed above begins in the spring, an unfortunate recent event that has impacted a local collector has brought the topic of classic car insurance to the forefront. A collection of 40 classic vehicles worth millions of dollars was destroyed last month when a fire raced through a building in Langley BC. And while no amount of coverage can compensate for the sentimental loss of such a prized collection, it is this kind of story that has our collector community taking stock of their own policies and practices. So as you prepare to take your prized car(s) out on the show n' shine circuit in the season ahead, have a look at the following roadmap from Park Insurance.
3 Things You Need to Know Before You Take Your Classic Car Out on the Road in BC
1. Qualifying for Classic Car Insurance
If you have a vehicle 25 years or older, or a limited production discontinued vehicle 15 years of older, it may qualify for collector plates.​ However, when purchasing insurance for your classic vehicle, there's more to it than age alone. In order to qualify for Agreed Value classic car insurance, there are a number of requirements.  These will vary based on the insurance provider, but here are some general guidelines:
The car must not be your daily vehicle. That being said, the policy will be flexible enough to account for spring/summer cruising, car show attendance, and recreational use. A general rule of thumb is that the vehicle is driven no more than 5000 km per year, so don't make a habit of taking it to "the office" every day. As an applicant, must also have a regular-use vehicle and maintain regular-use automobile insurance in your own name.
The car must be in collectible condition. Your classic must be fully assembled with no missing parts and be in excellent condition from exterior to interior. The engine and its compartment must be model year stock without performance enhancements.
Ensure proper storage. Classic car insurers prefer that the vehicle is stored in an enclosed, secure structure when not in use. Adequate storage may include i) private garages ii) storage unit iii) protected carports iv) private driveways v) underground parking vi) car hauling trailers.
Have no serious driver infractions. Drivers must be eligible, meaning you cannot have any serious driver infractions in the past three years. These include, but are not exclusive to i) alcohol-related offenses ii) reckless driving iii) excessive speed violations.
Increased risk vehicles may not qualify. Even if on paper (age) your car fits the bill, certain vehicles are not eligible due to how they are commonly used. Insurers associate increased risk with vintage vehicles that are either modified and/or put to use in non-recreational manners. These vehicles/scenarios include, but are not exclusive to i) lowriders ii) dune buggies and other off-road vehicles iii) commercial vehicles iv) race/speedway vehicles.
The above qualifications are by no means exhaustive. While it provides you with a good guideline, we encourage you to speak with a broker for clarification.
2. You Need Insurance That Appreciates the Value of Your Car
Under standard automobile insurance, an insurance adjuster determines the current market value (or depreciated value) of a vehicle in situations where the car cannot be salvaged after an accident/fire or is stolen. When a vehicle is less than a few months old, the adjuster may simply deduct an amount for depreciation from the manufacturer's suggested retail price (MSRP) of the vehicle. This is typically done when no comparable used vehicles can be found and may be done without the use of any valuation services. A fair accounting of depreciation is where some customers call for debate.
But when it comes to a classic automobile, the scenario is flipped. You need a policy that appreciates the fact that the value of your car will either stay the same or appreciate in value. If you have a car that qualifies as a classic (as per item #1 above) do not run the risk of carrying an insurance policy that does not consider the vehicle as an investment. It is also important that you work with a broker that solicits the services of an expert in classic car valuation.
3. You Can Customize Your Classic Car Policy
While you and another collector may own the same vintage make, model, and year with all of the stock parts, the way each of you uses the vehicle is entirely unique, and your policy should reflect that. This means you can add or remove levels of coverage as needed. For instance, if your vehicle is a museum piece, stored on display in a garage year-round, you are able to remove unnecessary coverage from your policy. Alternatively, if you only take your vehicle out for a few select car shows in the summer, you may qualify for a limited mileage policy that offers reduced premiums based on limited use. Examples of some add-ons include coverage for spare (and rare!) parts and for emergency service expenses.
All in all, according to consumer data collected by Hagerty, classic car premiums are up to 48% lower on average than everyday automobile insurance. You may have an expensive hobby, but thankfully the insurance doesn't need to be.
---
Make sure your prized possession is fully covered by working with an independent broker that connects you with a policy that is tailored to the nuances of owning and operating a classic automobile. Only then can you show n' shine with complete peace of mind. Contact Park Insurance, today.  Whether you are looking to purchase basic Autoplan coverage or private auto insurance from classic car insurance experts such as Hagerty, we can provide you with access to the exact coverage that you need.