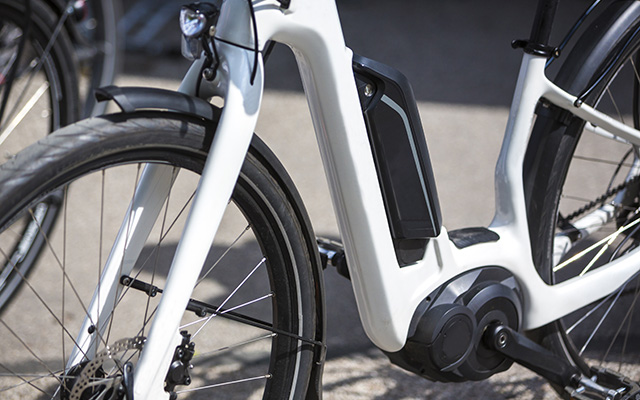 Electric transportation devices get a lot of press in BC, but not just because they're being heralded as a more sustainable commuting solution. Instead, a lot of fuss is being made about their classification on the road. Are they designated as motor vehicles in the same manner a Tesla is? And if so, do they require dedicated insurance?
Back in 2017 a case of an electric skateboard made headlines across British Columbia. An e-skater was cruising along a bike lane only to be pulled over by a Vancouver police officer who handed him a $600 ticket for failing to have insurance under the BC Motor Vehicle Act. Then last year, e-scooters also found themselves riding into hot water, officially being banned in most of the province with a $600 ticket to serve as a reminder.
All of the above has e-bike owners wondering if they too should be worried about their chosen form of transportation. Given that the average price of a quality e-bike is around $4000, you don't want to worry about costly fines or finding yourself in claims court over an insurance dispute. So do you need insurance for an eBike in BC? Let's find out.
What You Need to Know About Electric Bike Insurance Requirements in British Columbia
No Dedicated Coverage Needed for Regulated Motor Assisted Cycles
According to the BC Motor Vehicle Act, regulated electric bikes do not need to be registered or insured. The caveat, is the word "regulated". To fit the bill and not require specific insurance, the following conditions must be met.
Motors
The motors of a motor assisted cycle must;
be electric motors
have continuous power output ratings that in total do not exceed 500 watts
not be capable of propelling the motor assisted cycle at a speed greater than 32 km/hr on level ground
Wheels
The wheels of a motor assisted cycle must be 350 mm or more in diameter and must not have more than three wheels in contact with the ground.
Motor shut-off requirement
A motor assisted cycle must be equipped with a mechanism, separate from the accelerator controller, that
allows the driver to turn the motors on and off from a normal seated position while operating the motor assisted cycle, or
prevents the motors from turning on or engaging before the motor assisted cycle attains a speed of 3 km/hr.
The motors of a motor assisted cycle must turn off or disengage if
the operator stops pedaling,
an accelerator controller is released, or
a brake is applied
Generators
A motor assisted cycle must not be equipped with a generator, alternator or similar device powered by a combustion engine.
Brake performance requirement
A motor assisted cycle must be equipped with brakes on all wheels or on each axle, and the braking system must be capable of bringing the motor assisted cycle, while being operated at a speed of 30 km/hr, to a full stop within 9 m from the point at which the brakes were applied.
Drive system and equipment securement
The motor drive systems and all energy storage devices of a motor assisted cycle must be secured to prevent movement in any direction relative to the motor assisted cycle while the motor assisted cycle is operating.
Electrical terminals
All electrical terminals on a motor assisted cycle must be completely insulated or covered.
Unsure about your electric bike's status? Return to the store where you made your purchase to inquire about whether or not it abides by the Motor Assisted Cycle Regulation found here. You've made (or are about to make) a significant purchase and sellers must adequately respond to your questions and concerns.
Are You In The Clear?
It's great news if your electric bike fits the Motor Assisted Cycle Regulation designation. But are you removed from insurance and liability concern? Absolutely not. Qualifying e-bikes fall under most homeowners insurance policies, with coverage responding to both property and liability concerns. If you do not have adequate homeowners insurance, your e-bike and any damage or injury resulting from operation may not be covered. Contact an independent broker at Park Insurance to receive a comprehensive assessment of your current policy to make sure that you're covered.
What If yOUR E-bIKE dOESN'T mEET tHE rEGULATED dEFINITION?
In many cases of e-bikes being sold in BC, your purchase will meet the requirements of the Motor Assisted Cycle Regulation. This is why it's important to buy from a regulated seller within the province versus out-of-province (or country) online sellers or from secondary market resources such as Craigslist or Kijiji.
However, should you already own an e-bike that falls outside of the regulated definition, it will not qualify for homeowners coverage. In this case it would be considered a motor vehicle and subject to ICBC registration and licensing. That said, this is where grey area kicks in. To be honest it is unlikely that your e-bike will actually qualify for ICBC registration and licensing. If you're unsure, contact an independent broker at Park Insurance to discuss potential options.
---