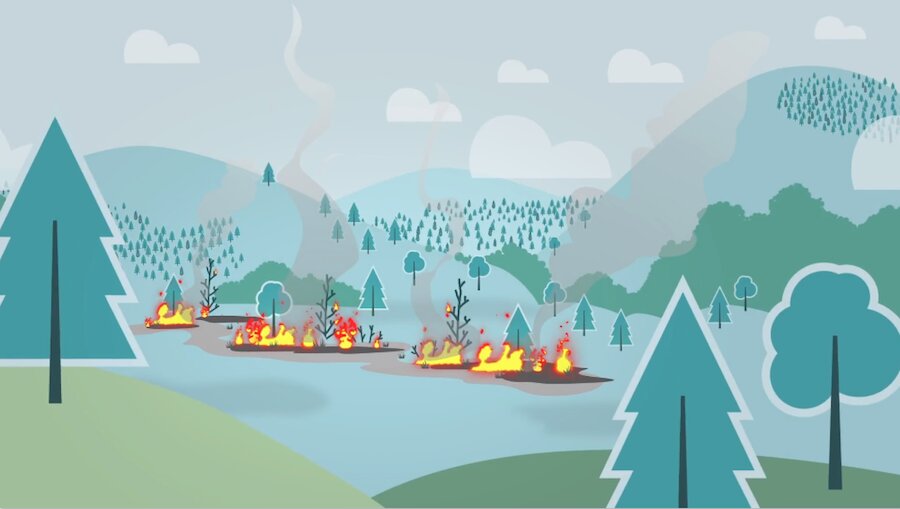 Every year we remind BC homeowners to prepare for wildfire season, and with the summer fast approaching it's time for us to weigh in once again. The importance is echoed even more so this time around, as this coming week marks the 5 year anniversary of the Fort McMurray wildfires that devastated homes and businesses in the neighboring province of Alberta. The fire ended up being the costliest insured natural disaster in Canadian history, with nearly $3.8 billion in claims filed.
For your convenience, we have compiled Park Insurance's wildfire preparedness guides, complete with a valuable new resource from FireSmart Canada. Please read ahead and take the necessary steps to protect your home and community.
Comprehensive Resources for B.C. Forest Fire and Wildfire Preparedness 2021
Your FREE FireSmart 101 Course
In recognizing a growing need for education about taking precautions against forest fires and wildfires that ravage communities across the nation, FireSmart Canada has launched a FREE online course.
The 1-hour course (it goes by fast) provides an introduction to FireSmart and its principles. It will help you better understand the need to protect your home and property. It outlines key FireSmart disciplines, clearly defines the FireSmart home ignition zone, and more. There is a short quiz at the end of the course to ensure that you comprehend the material. Don't look at this course as a lecture, however. Instead, consider it to be a tool that will empower you as a homeowner to take action!
Click here to begin the FREE FireSmart 101 course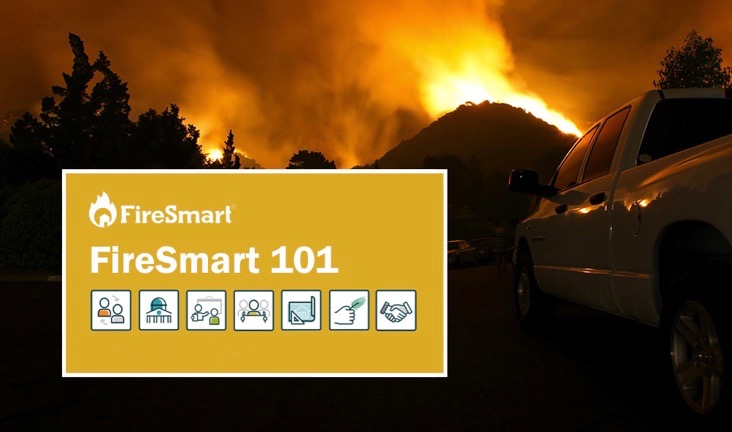 Supplementary Guide to Protecting Your Home from Forest Fires
Once you've completed the FireSmart 101 course above you'll feel much more confident in your ability to protect your household for the season. That said, it certainly helps to have some supplementary support. Please read and bookmark our 5-Step Guide to Protecting Your Home from Forest Fires.
Keeping Safe When Driving Through BC Roads Ravaged by Forest Fires
Protecting your household extends beyond the constraints of your property. You need to keep safe when driving on at-risk BC highways this summer too. View our 5 Step Guide to Keeping Safe When Driving Near Forest Fires.
Protecting Your Business Too
Are you a homeowner and business owner? Then you have at least two properties to secure against wildfires, and a number of liability concerns to contend with. Don't worry, we've got your covered. Please read and bookmark our 5-Step Guide to Minimizing the Threat of Forest Fires at Your Place of Business.
How You Can Help Prevent Forest Fires
While some causes are out of our hands (i.e. lightening strikes), most of BC's wildfires are caused by humans. That means most are entirely preventable. Please review and bookmark our 5-Step Guide to Reducing the Occurrence of Wildfires in BC. Together we can make this a record-setting (low) season for forest fires.
---
To help make a difference in your community, please share this article with your friends, family, staff, and coworkers on Facebook, Twitter, and LinkedIn. Contact Park Insurance today to speak to a broker about how you can protect your home, occupants, and property through better coverage.