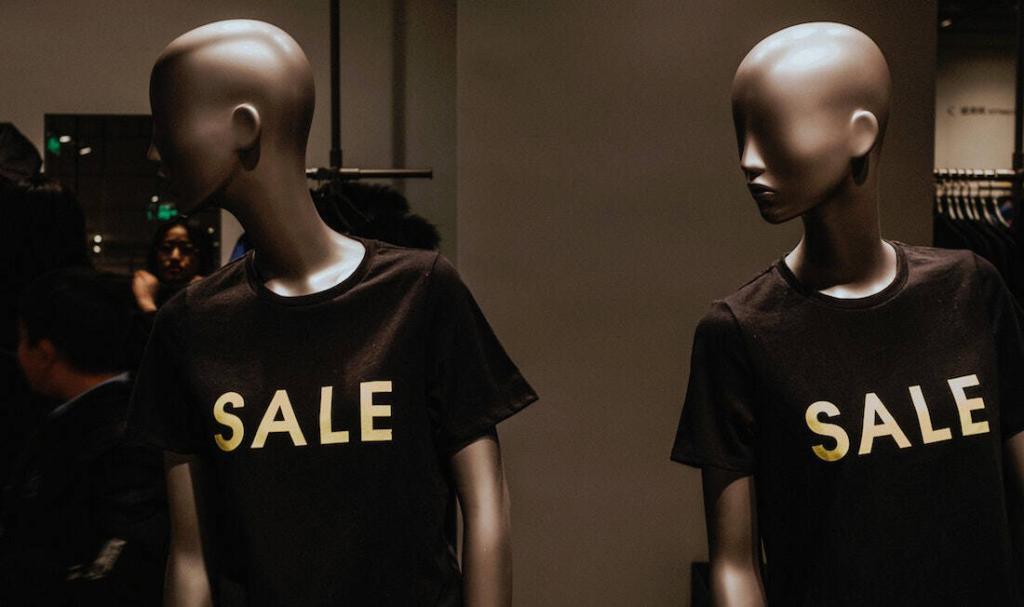 You can't afford to look the other way when it comes to Black Friday…
Last year, 54 percent of Canadians participated in Black Friday Promotions. This is up from 31 percent in 2021, indicating that more of us are hopping on the shopping bandwagon with each passing year. As a result, retailers in BC are currently making plans for Black Friday by offering their own door-busting promotions. But despite the tremendous potential for a lift in sales, there are also insurance and liability risks to contend with. Will your store be protected from all that can befall it this coming November 25th? Let's find out.
Commercial Liability Concerns Your BC Retail Store Must Prepare for if Participating in Black Friday Promotions of 2022
Door Busting Injuries
Over the years you've seen the news from south of the border, with overeager shoppers rushing the doors of their local Walmart on Black Friday. They risk life and limb to save a few bucks on waffle irons and the like. The phenomenon has become so rampant that CTV News reports that an official website exists to compile a list of deaths and injuries related to Black Friday shopping incidents.
As the annual event gains traction in BC, retailers must ensure that they secure adequate insurance. If any on-site injuries occur as a result of the Black Friday rush at your door or within the store, you may be held liable. Commercial general liability insurance (CGL) will protect your retail business from financial loss should you be sued because of injuries or death sustained by your negligence.
Risky When Wet
Black Friday is on the last Friday of November, which is smack dab in the middle of rainy season in BC. Crowds will track rain, sleet, and snow into your store, which creates risk of slip and fall injuries. Furthermore, with excessive crowds in your retail space, wet spots will go unnoticed and unchecked until it's too late. And even though most of your shoppers are honest folk, some see Black Friday as a prime opportunity to fake a slip and fall incident and get paid in claims court. With a crowd in your store they know security cameras may not catch them in the act. While there are protocols to follow to protect your store from slip and fall incidents, the most effective prevention is to secure a coverage plan that insulates you from the risk.
Coughs, Sneezes, and Sniffles
The health crisis of the last 2.5 years has forever changed the way retail stores consider liability regarding the health of on-premises customers and staff. While there are no longer any government mandated restrictions on the number of people permitted in your store (beyond traditional building codes) you may want to consider imposing your own restrictions for Black Friday. The end of November is cold, flu, and virus season in BC. By creating a space that is too close for comfort, every cough, sneeze, and sniffle can carry from one person to another. If customers and staff get severely sick as a result, they could potentially bring a costly case against you should it be proven that you created an unsafe environment. Even if the likelihood of a successful lawsuit of that nature is rare, creating a safe and healthy space this Black Friday is the right thing to do.
Injuries, Illness, and Damage from Product Defects
Retailers use Black Friday to get rid of old stock. Having a blow out sale can certainly be a great way to clear out unwanted inventory, but beware – if unchecked it can lead to injury, illness, and damage. For example, if a retailer sells-off old electronics in-which pre-installed batteries have expired, there is a risk of electrical fire when initiated back at the customer's home. Or, a product may have been sitting around in your backroom for so long that you may not be aware of a recall that occurred. If you proceed to sell it and the user is injured in its faulty application you could be held liable. Alternatively, if you sell food, health, or nutrition products, and they have expired, consumers could get sick and you would be liable. In addition to auditing old stock before putting it up for sale on Black Friday, be sure to secure comprehensive commercial liability insurance.
---
Get your Black Friday insurance through commercial general liability coverage. Contact Park to speak to a broker today.