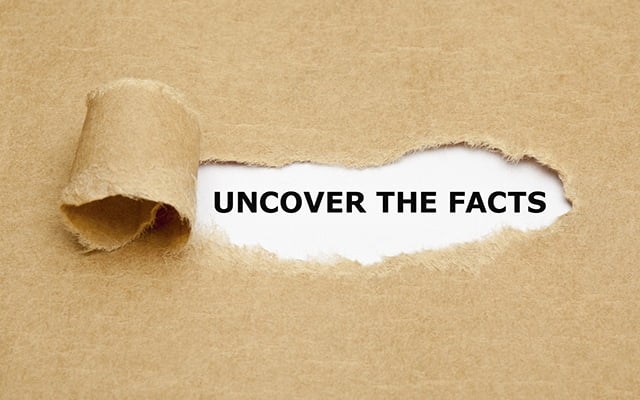 Most people don't think or talk about insurance much, unless they are writing a cheque for it or filing a claim!  As a result, a number of insurance myths seem to persist unchallenged in the minds of many consumers.
For example, a recent survey revealed 51% believe that their home insurance policy covers their home-based business.  The same survey revealed that 86% of homeowners are confident that they have the right insurance coverage, but on average 33% have never read their policy!
Becoming informed about your insurance requirements and the specific features of your insurance policies is essential for adequately protecting your assets and lifestyle.  Discover the truth about some common insurance myths below:
Home Insurance:
I purchased my home for $500,000; therefore I need a $500,000 home insurance policy.
False.  Home insurance should be bought based on the replacement cost of your home, not its real estate market value. Replacement cost is the amount of money needed to rebuild your house buying all the materials and labour at current prices. Replacement cost can be a lot different from the price you paid for your home.  Over-insuring your home is a waste of money, and under-insuring your home can be financially devastating in the event of a large claim.  More information on home insurance …
Condo Insurance:
I live in a condominium so the strata/condo corporation's insurance policy provides all the coverage I need for my unit.
False.  There are a number of important elements that are not covered by the condominium corporation's policy.  Your contents or personal possessions are not insured under this master policy.  In the event of damage to your suite, the master policy will pay to restore your home to the original condition in which it was built. If you or a previous owner have, for example, upgraded from carpet to hardwood floors, or from laminate to granite countertops, you will need a personal condominium insurance policy to cover these upgrades.  Such a policy can also protect you against a liability suit brought against an underinsured condo corporation.  In addition, some condo corporations purchase policies with very high deductibles.  In the event of a claim that is deemed to be your responsibility, you may be assessed to pay this entire deductible.  Or, if your unit suffers significant damage and you may have to move out during restoration and pay additional living expenses.  Again, a personal condominium insurance policy can provide financial protection in both these situations.  More information on condo insurance …
Auto Insurance:
I just received a speeding ticket.  Now, I will have to pay more for my auto insurance.
False.  Your auto insurance rates do not increase.  However, if you receive 4 or more driver penalty points during one 12 month assessment period, you will receive a Driver Penalty Point (DPP) bill from ICBC.  If you do not pay this bill, ICBC may refuse to renew your auto insurance and you will not be able to renew your driver's license.  But, most traffic tickets penalize you 2 to 3 points, so you will not be charged an additional premium if you only receive the occasional minor traffic ticket.  More information on auto insurance …
Tenant Insurance:
I rent my home, so it is the landlord's responsibility to have all the necessary insurance.
False.  It is true that your landlord's insurance protects his/her property from loss, but it does not cover your personal property such as your furniture, electronics, clothing etc.  A tenant (or renters) insurance policy is required to protect these assets.  A tenant policy also protects you from personal liability. You could be liable for accidents that occur in your residence and off premises for which negligence is claimed, or if you accidentally start a fire that damages your neighbour's property.  Again, coverage for these types of incidents does not fall under a landlord's home insurance policy but rather under a tenant's policy.  In addition, if, for example, a pipe bursts and you must move out of your home for restoration, a tenant's insurance policy can cover the additional living expenses you may incur.  More information on tenant insurance …
Business Insurance:
My home-based business is covered by my home insurance policy.
False.  Home-based businesses are not covered under a basic home insurance policy.  Special equipment could be excluded and the dollar limits may be inadequate for office equipment and software.  In fact, operating a small business from your home without informing your insurance provider could void your entire policy.  If you see clients/employees in your home, greater risk is associated with the activities in your home.  The basic liability coverage provided by a home insurance policy may be inadequate or even invalid in the case of a claim from a client or employee visiting your home.  Depending on the type of business you operate, you may be able to simply add an inexpensive rider to your current home insurance policy or you may need to purchase a separate business insurance policy to ensure adequate coverage for your assets.  More information on business insurance …
At Park Insurance, we believe in offering our customers more than just insurance policies, we offer our customers insurance expertise. We encourage you to call or visit us with your insurance questions, we are here to help.