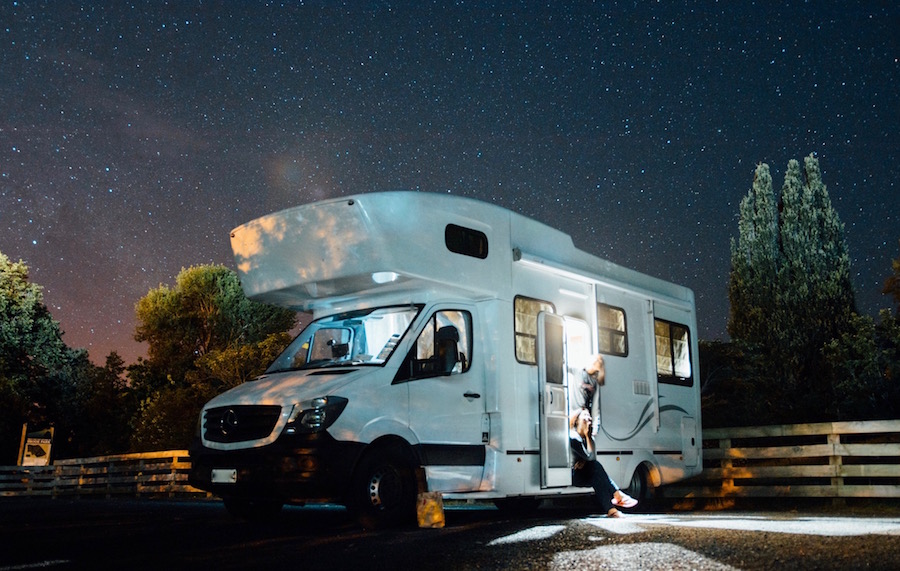 We're smack dab in the middle of summer and many BC households have packed up and hit the open road in their recreational vehicles. If you're among them you're in for quite an adventure, but there is some risk involved when it comes to parking and living out of your RV. After all, your motorhome is just that, your home, at least for the duration of your travels. That means you not only have traditional vehicle break-in concerns, but have those of a homeowner to boot given that you have a collection of possessions within.
Whether you're stationed in an RV park for a few short days or many weeks, you will need to secure your mobile abode from prying eyes and hands. Here's what you need to do.
4 Ways to Keep Your Recreational Vehicle Safe from Break-ins and Theft When Traveling This Summer
1. Park in designated rv communities
While RV life may be a whimsical one, you need to plan ahead so that you don't park in a place with greater risk. All over Canada and the U.S. RVs are usually permitted to park in general public lots, but these are high-risk areas with poor overnight lighting and security. Instead, map out your destinations in advance and where possible, pre-book your spot in designated RV lots where an entire community of fellow motorhome enthusiasts await. RV communities are informal neighborhood watches, with nearly everyone looking out for one another. Some RV parks and lots have overnight security in place, which adds another layer of protection against criminals. If traveling within BC you may reference this map of RV parks and campgrounds in the province to see what each offers. Otherwise, every Canadian province and U.S. state will have its own version for reference and booking system where available.
2. KEEP THE LIGHTS ON
Another benefit of setting up in designated RV parks is that you'll have access to electrical power, reducing the dependency on your own generator. You require this because in order to scare off criminals you'll want to keep the lights on with curtains/blinds closed, and perhaps with music (Jimmy Buffet anyone?) on repeat when leaving your RV in the evening to go enjoy all that the town has to offer.
3. lock it down
Invest in RV security, and let it show on the surface. By simply placing a boot on your wheels, you show criminals that not only can they not steal the RV from the lot, but it tells them you've probably taken the initiative to lock all windows and doors of the motorhome. As applicable, also consider a coupler lock, trailer lock, trailer hitch lock, and even an outer security door lock which doubles the effort in securing the main entry to your RV. All of these are very visible, and let burglars know that any attempt to break in will be fruitless. You may also invest in more robust security systems, complete with live camera monitoring and an alarm. Make sure security stickers are placed in plain view. A timeless BEWARE OF DOG sign couldn't hurt either.
4. Top Off Your Policy to Cover More Than Standard RV Insurance 
Motorhome and RV insurance differs from traditional vehicle insurance because it covers what is considered "standard equipment" and "contents". Standard equipment, for example, includes (but is not exclusive to) appliances in the RV. Contents may include (but are not exclusive to) diningware, linens, and the like. However, there are many exclusions on standard RV insurance policies, which is why it is extremely important to connect to an independent broker so that you can let them know what you need covered. Taking your surfboards on a trip to the Vancouver Island coast? Going antiquing along Washington and Oregon? You need to make sure every valuable receives the best coverage possible should criminals be able to subvert the security protocols addressed above.
View more on motorhome and RV insurance here, and be sure to contact Park Insurance right away for the sake of everything in and attached to your RV.