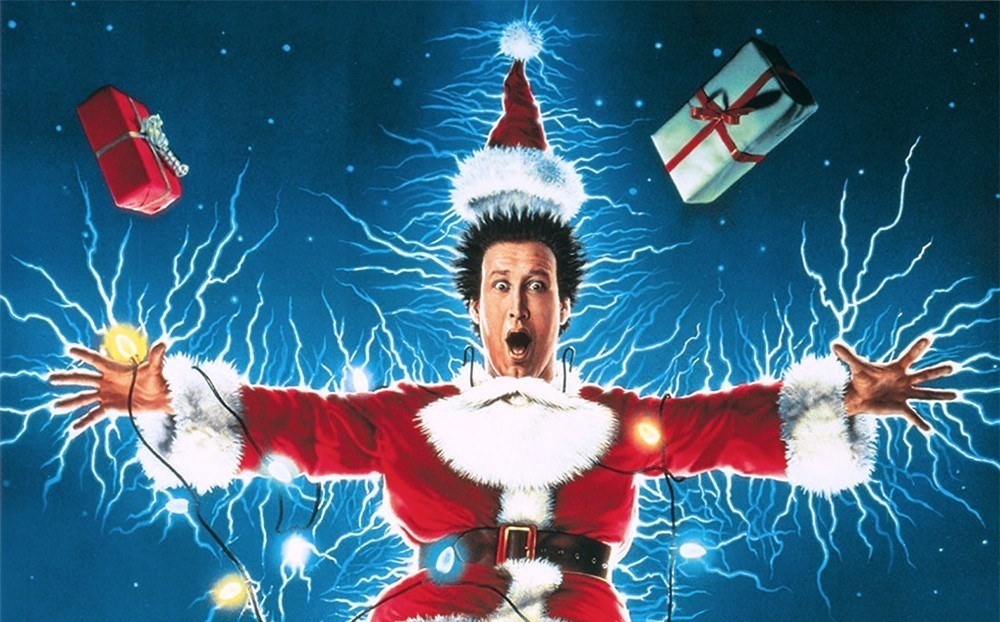 Don't channel your inner Clark Griswold this Holiday season
We're smack dab in the middle of the Holidays. While the final few are coming fast we want you to pause and make sure that you've taken precautions to protect your home. To make things easy we're digging into our stocking which is chock-full of helpful articles from past and present. The resources below will ensure that your household's remaining days of December (and beyond) are merry.
4 Practical Tips to Protecting Your Household and Home Through the Holidays
I. Remove the Risk of Damage and Injury from Outdoor Holiday Decor
Whether you're a last minute decorator or you've already trimmed your exterior with Holiday flare we encourage you to heed the following:
Ensure decorative lights are hazard free (view details).
Ensure lawn decor is sturdy, tied town, and not blocking pathways.
Don't decorate on shared spaces (i.e. a tree that branches into your neighbor's property, etc.). In fact, clear especially "dramatic" decor with your neighbors first to avoid conflict.
Keep all pathways shoveled, salted, and swept.
View more on how to keep your home exterior claims-free this Christmas.
II. Save Energy and Reduce Liability Risk at Home for the Holidays
Your energy bill can skyrocket during the Holiday season as heating, baking, cooking, and decorative lighting take their toll. But did you know that by taking steps to reducing your energy usage that you can also mitigate a number of liability risks? It's a two-for-one special that beats any Boxing Day promo! Here's a breakdown of these helpful tips:
Make your home airtight by sealing cracks and fissures at trimming and entryways.
Don't block heating systems with decor and furnishings.
Having heating systems inspected and repaired as needed.
Have plumbing systems inspected and repaired as needed.
Unplug decorative lighting during sleeping hours and when not at home.
View more on these energy saving tips for winter that also reduce liability risk.
III. Reduce Liability Risk When Hosting (Virtual Too!)
If you're reading this during the Holiday season of 2020 then you know that hosting any sort of gathering beyond the members of your household has been forbidden by the BC Provincial Health Minister. It's necessary to help curb the current health crisis. That said, we feel social host liability deserves inclusion nonetheless.
Why?
Beyond the news (re: vaccine) that this will be the last season that we have to worry about such a thing, we know that in 2020 there's a good chance that you're treating your household Holiday shindig as if it was a party with all of the bells, whistles, and mistletoe (sans guests). If so – good for you! It's Christmas, so you should indeed celebrate BIG with those in your immediate household. For this reason much of the advice we have laid out in our article about how to reduce social host liability risk is still of great help. That means being mindful of how much alcohol is consumed (especially if heading out to the store afterwards). In addition, have your home inspected (and repaired) prior to your celebrations. Also, be sure to remove the interior/exterior clutter that has built up during your Holiday season preparations to avoid the risk of injury and damage. View more on how to reduce social host liability risk during the Holidays.
There is one addition that we would like to make however, one that applies to the concept of virtual Holiday season parties. If you're hosting one, there is one risk you want to consider – cybercrime. That's right, as the organizer of a virtual Holiday party you want to ensure that all invitees are made aware of the massive growth of phishing schemes taking place during this time of the year. In this context, phishing schemes will target people by sending out emails and messages purporting to be from family and friends. Cybercriminals are conducting highly targeted spear-phishing campaigns, visiting social profiles to gain access to the names of  individuals in a given social circle. If you or your friends/family do not have private accounts, cybercriminals can view your conversations, including discussions about up and coming virtual parties. They will craft their malicious solicitations and use a subject line that reference e-invites, such as "(Name) invites you to join their virtual Holiday party". Once the email is opened and the purported e-invite link is clicked their malware is "unwrapped" and from there email and computer systems can be compromised. Moving forward, let virtual party guests know how and when you will send out e-invites, and ask them to be mindful if they receive a supposed email or Facebook/Instagram message from you that looks out of sorts.
IV. Top Up Your Homeowners Insurance Policy
For complete peace of mind during this most wonderful time of the year, receive the gift of a comprehensive audit of your homeowners insurance policy. Park Insurance is open through most of the remaining holiday days, but we encourage you to contact an office near you for updated hours and to find out what we can do for you online or by phone.
Other Helpful Articles You May Be Interested In:
---
~ Merry Christmas & Happy Holidays to All ~