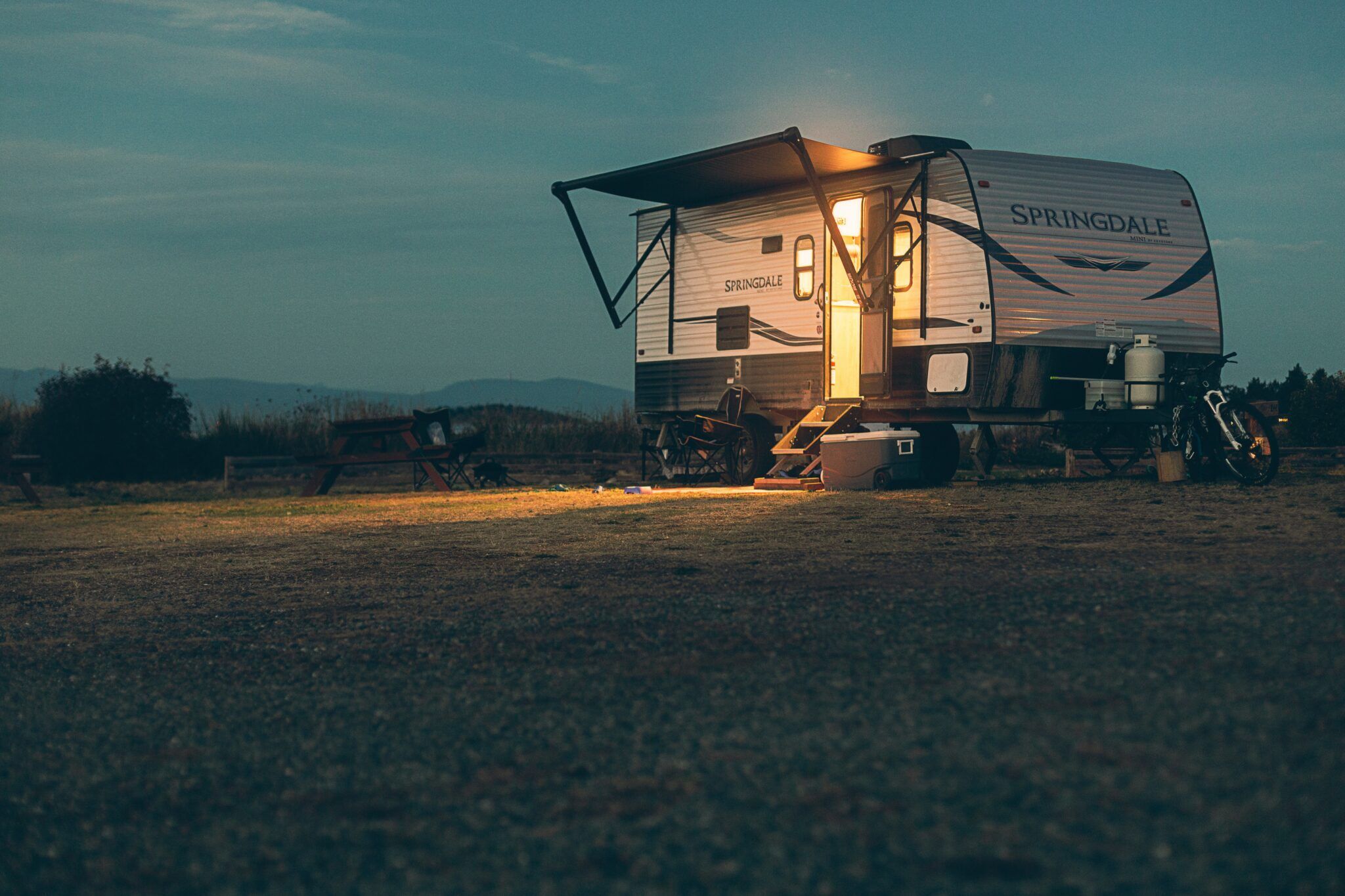 Summer is just around the corner, and if you're an avid camper, you're probably getting excited to hit the road and explore some new destinations. Before you do, make sure that your camping trailer is in good shape and ready to hit the road. Below, we'll provide some tips on how to get your camping trailer ready for the summer and ensure its protected while on the road. 
1. Inspect the Trailer
The first step in preparing your camping trailer for the summer is to inspect it thoroughly. This includes checking the exterior and interior for any damage or wear and tear, such as cracks or leaks in the roof, windows, or doors. You should also inspect the tires, brakes, and suspension to make sure they're in good condition and functioning properly. 
2. Clean and De-Winterize
After inspecting your camping trailer, clean it thoroughly and de-winterize it if it was stored during the off-season. This includes flushing out the plumbing system, refilling the water tanks, and testing all appliances and electrical systems. Cleaning the interior and exterior will help ensure that everything is in good working order and free from any mold or mildew. 
3. Stock Up on Supplies
Once your camping trailer is cleaned and de-winterized, it's time to stock up on supplies. This includes everything from bedding and linens to kitchen supplies and outdoor gear. Make a list of everything you'll need for your trip, and be sure to include items like sunscreen, bug spray, and first-aid supplies. 
4. Check Your Insurance Coverage
Before hitting the road, it's important to make sure that your camping trailer is properly insured. This includes liability coverage in case of accidents, as well as coverage for any damage or theft that may occur. You should also consider adding additional coverage for things like personal belongings or roadside assistance. 
5. Plan Your Route
Finally, it's important to plan your route and make any necessary reservations ahead of time. This includes booking campsites, planning your route, and checking for any road closures or construction that may affect your journey. Having a well-planned itinerary will help ensure that your trip goes smoothly and that you don't encounter any unexpected surprises along the way. 
Getting your camping trailer ready for the summer requires a bit of preparation and planning, but it's well worth the effort to ensure a safe and enjoyable journey. Once these are all completed, you'll be well on your way to a fun-filled summer adventure. Contact one of our insurance brokers today for a free quote. Happy camping! 
PS: If you need support with point 4 (insurance), you know that we're here to help! Reach out today and one of our friendly brokers would be happy to provide you with a free, no-obligation quote.