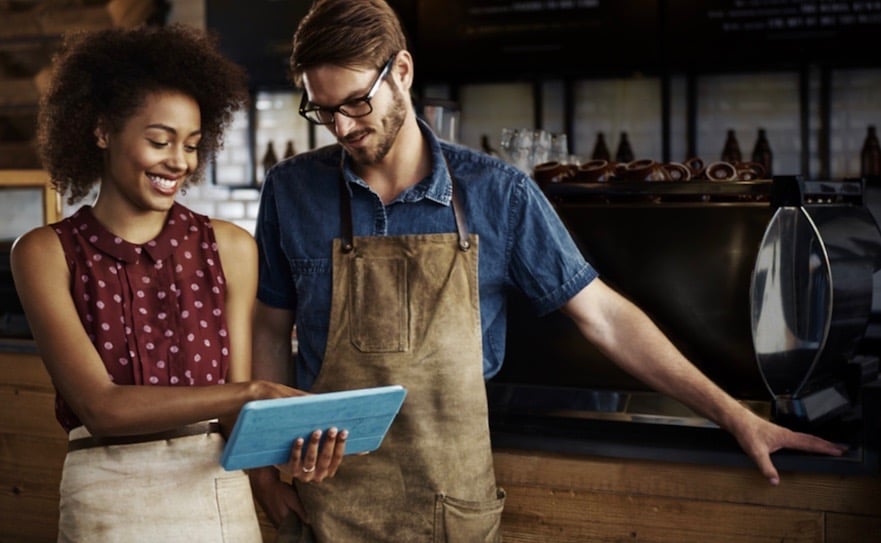 Are you choosing the right insurance options for your small business?
According to a Hartford report 40% of small businesses will file a claim in the next 10 years. Given that approximately 98 per cent (396,100 and counting) of all businesses in British Columbia are small businesses and account for around 34 per cent of the province's gross domestic product, there is a lot at stake when it comes to ensuring that the sector is protected. So when you consider the high rate of claims filed by SMBs, you can only imagine the economical impact of not being properly insured for the most common forms of damage and liability.
The problem, is that far too many small businesses opt for the bare minimum when it comes to commercial insurance. Sound familiar? Perhaps you're waiting until you grow your customer/client base, or get that new injection of investment funds. While you may think that doing so is the key to a sustainable business model, it's the other way around. All that it takes is one inadequately-insured risk to be realized to shut down your venture for good. Park Insurance does not intend to let this happen, which is why we are sharing current data on SMB claims that most frequently come across the desks of our industry, along with links to tips to prevent them from happening in the first place.
5 Most Common Property and Liability Claims for Small Businesses and What You Need to Do
1. Burglary and Theft
There is nothing quite as traumatic and frustrating to a small business owner than the loss incurred from theft. Unfortunately this tops the list, accounting for approximately 20% of claims. Thankfully, there are steps you can take to prevent break-ins, including optimizing your interior/exterior lighting, being smart with your window displays (retail), preparing for power-outages, and more. Learn more about these preventative measures, which includes updating your commercial crime insurance policy.
Of course, this sort of loss can occur in other forms, including theft from staff and fraud, which is why you should do all you can to protect your business from commercial (including internal) fraud.
2. Water (and Freezing) Damage
This nasty culprit accounts for an estimated 15% of claims. While frozen pipes are more common to the eastern and northern parts of the province, water damage impacts all of BC businesses. Leaks and flooding can destroy products, documents, equipment, and materials used to keep your business afloat. Have your roofing, piping, and plumping inspected on a semi-annual basis, once in the early autumn and again at the onset of spring.
3. Weather Damage
BC weather can be tumultuous, bringing wind, rain, sleet, snow, and hail damage, which is why it is no surprise that together the weather accounts for about 15% of claims. Connected to water damage (item #2 above), the preventative measures are similar. Have the exterior and interior of your brick and mortar inspected twice per year, in addition to impromptu ones after there has been a severe storm. This includes inspection (and subsequent repair/replacement) of wall cladding, insulation, and all roofing materials (gutters, shingles, fascia board, etc.). Many commercial businesses are retrofitting their property with metal roofing to further hedge the risk of weather damage.
4. Fire Damage
Fire damage can be the most devastating, which is why it is concerning that it represents an estimated 10% of claims. Preventative measures here include keeping your business exterior clear of combustibles, storing non-essential combustibles at a secure off-site location, maintaining the landscape surrounding the property, and educating staff about fire safety. Learn more about these tips to protecting your business from fires, and take note of these household tips to fire prevention which also apply to commercial properties.
5. Customer Injury (Slip and Fall)
This is the perfect time of the year to be having this unfortunate discussion. When it comes to customer injury on your premises, slip-and-falls account for about 10% of claims, with most occurring in the rain and snow seasons of autumn and winter in BC. Protect customers, clients, staff, and yourself by keeping the walkways to and from your establishment clear, salted (for snow) and ask that neighboring businesses do the same so that there is no grey area as to who is accountable. Keep "slippery when wet" signs on the shop (or office) floor and attend to any wet, slippery, and obstructed area as soon as they are evident.
---
Keep in mind that if it doesn't crack the top five it doesn't mean that you should not insure against it. For example, with the meteoric rise of commercial cybercrime in Canada, do you really feel comfortable managing your small business without a policy that can protect you from all that can befall you during and after a cyberattack? Most certainly not. Then there are claims regarding defamatory harm to business reputation, which while accounts for only 5% of claims, it is often the most costly. It's important to cover your bases on all accounts, so we encourage you to learn more about all forms of business insurance and risk management available at Park Insurance.