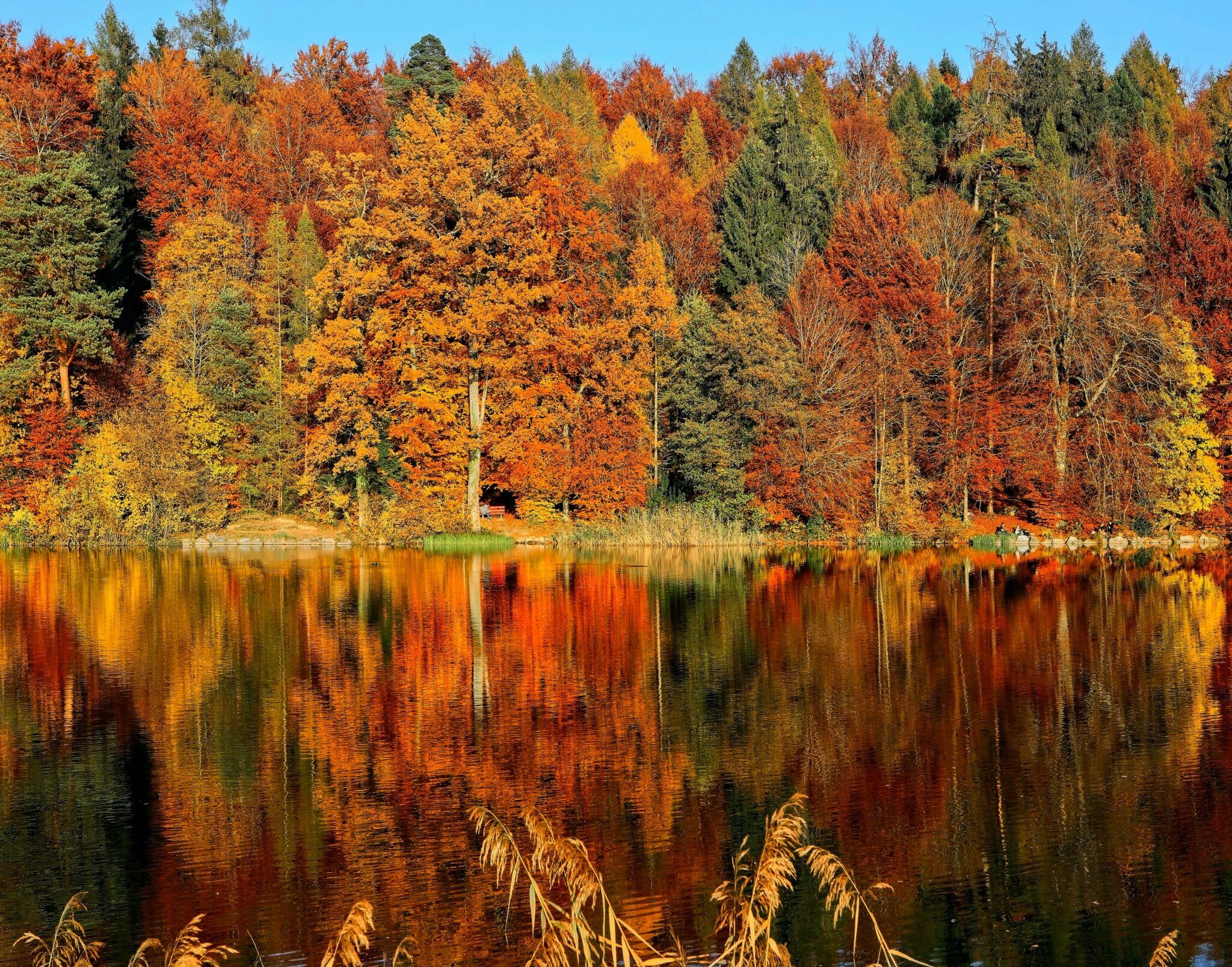 The arrival of fall brings a warm, cozy, crisp change in the air. As the leaves start to transition, your home should to! Below are a few things you should consider doing for your home as you ahead of the fall season. 
Landscape Maintenance
As you prepare for fall, take the time to care for your outdoor spaces. Clear fallen leaves from your yard and garden to maintain a tidy appearance. You may also want to trim trees, shrubs and bushes to prevent overgrowth and keep them healthy throughout the season. Consider planting fall-friendly flowers and plants to add a touch of color to your outdoor space or your homes entry way. 
Clean Gutters and Downspouts
With the number of debris and leaves that fall brings, your chances of clogged gutters will increase. Regularly clean them out to prevent water from overflowing and potentially causing damage to your home's foundation. Proper drainage is essential to protect your home from water-related issues, and by taking this preventive measure, you'll avoid potential headaches down the road. 
Weatherproofing and Insulation
Keep your home cozy and energy efficient during the fall and winter months by ensuring your home has proper insulation and weatherproofing. Look for things like gaps or cracks around doors and windows and seal them with weatherstripping or caulk to prevent cold air from seeping in. Consider adding additional insulation to your attic and crawl spaces to prevent heat loss. By minimizing drafts and ensuring your home is well-insulated, you'll maintain a comfortable indoor environment and reduce energy consumption. 
Inspect and Maintain Your Heating System
Before the temperatures drop, it's crucial to ensure your heating system is in optimal condition. Schedule a professional inspection of your furnace or heating unit to catch any potential issues before they become major problems. Clean or replace filters, check the thermostat, and ensure all vents are clear. A well-maintained heating system will not only keep your home warm and comfortable but also help you save on energy bills. 
Stock Up on Fall Essentials
Prepare your home for the fall by stocking up on essential items that will make the season more enjoyable. Replace lightweight bedding with heavier, warmer options to stay comfortable during cooler nights. Invest in indoor and outdoor rugs to add both style and insulation to your living spaces. Don't forget to gather firewood if you have a fireplace or fire pit, creating the perfect backdrop for cozy evenings. 
Getting ready for fall doesn't have to be all maintenance and no fun. Fall is a great time to sprinkle in some fun family activities like visiting the pumpkin patch, or a corn maze with a warm toasty coffee.  
And of course, whether in the fall, or any other season, having the right home insurance policy in place is the best way to protect your home. Have questions about your home insurance options? One of our friendly, professional brokers would be happy to speak with you.